Bethesda, MD Paper Shredding Services
Looking for a paper shredding service in Bethesda, MD? Need a shredding company that guarantees you'll be thrilled with their service or you don't pay a dime? Do you just have to have highly professional, totally secure, on-site shredding in Bethesda?We think yes.The only alternative is that you love paper shredding so much that you spend your free time surfing shredding company websites. And only we love shredding that much.
Contact us at (240)206-6030
Welcome to Patriot Shredding! We're a full service document shredding company headquartered in Rockville that serves the entire DC Metro Area, with a special emphasis on serving "The 355 Corridor" (the area that stretches from Georgetown up to Gaithersburg along Route 355).
Our shredding facility is located right off of 355 in Rockville and our mobile shredding trucks service clients in Bethesda daily. Our proximity to Bethesda allows us to provide superior timely service at often unbeatable rates. In fact, since there are no paper shredding companies headquartered in Bethesda we're the closest thing to an actual Bethesda Shredding Company.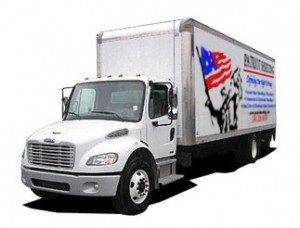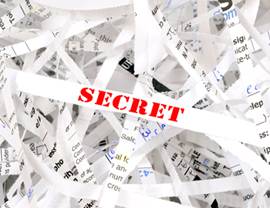 Paper Shredding in Bethesda, MD
OK, you say, there are thousands of companies in and around Bethesda, even shredding companies. You don't do business with someone just because they're close by. Right you are. So why should your company let us handle all of your document destruction needs? After all there are plenty of shredding companies in the DC area. Here's why Patriot Shredding is the best fit for your Bethesda based organization:
Satisfaction Guaranteed
We're so confident in our ability to serve your document shredding needs that we guarantee you will be completely satisfied with our level of security and professionalism. If you aren't, the service is free. It's an insane guarantee that no other shredding company makes. We're happy to say we have never had to refund a client because of poor service.
Pricing
Some shredding companies guarantee that they have the lowest price for service. We do not make this guarantee. Our pricing structure is fair, easy to understand, transparent, and upfront. Oftentimes we can do a job for cheaper than any other shredding company, especially when shredding in Bethesda since we're headquartered right down the street. However, guaranteeing to beat anyone's price leads a shredding company to overextending itself and the quality of security and service necessarily suffer. Instead we pride ourselves on exceptional service at a fair price.
Impeccable References
Don't believe us that our service is second to none? Ask us for references. We have a bunch on file and our clients are happy to spread the good news of secure shredding done right. Maybe some day you'll even provide us with a glowing letter of recommendation.
Total Compliance
We do much more than just shred your paper. We ensure your Bethesda organization is fully compliant with all relevant federal and state data security laws. We do everything from drafting data security procedures for your company to training your employees on proper data disposal practices. We know more about HIPAA, FACTA, and other privacy regulations than anyone should and we use that knowledge to ensure your organization is fully compliant.
Bethesda Shredding Company
Okay so there's our pitch. Still not convinced? Have questions? Concerns? Hopes and dreams? Or maybe you just want to talk about shredding? Give us a call or fill out the "Contact Us Now" form on the right hand side of this page. We're happy to assist in any way and would love to earn your business.