All about E-Waste Disposal Vol.3
In the time of technology we've all found ourselves in, where we have multiple electronic devices throughout our homes, it's more important then ever to understand how to properly dispose of them.
1. Why E-waste is a Concern Today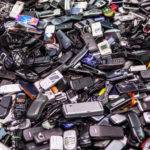 It's easy to get swept up in the cycle of convenience that we live in today. We throw our trash into a bucket, take it outside our home, and it's picked up and taken away. It's easy to just throw away everything and forget about it's existence and where it ends up. A lot of items that could be recycled end up thrown away with normal trash and landfills fill up quicker, this includes our electronics. Not only is it not good for the environment to be throwing away our electronics, it's also not safe for your information that's stored on these devices. In this article, they lay out in depth more of a reason why E-Waste, or electronic waste, is a concern today.
Luckily, there is a solution to protecting your information and recycling your waste properly, and that's Patriot Shredding. Patriot Shredding handles all E-Waste recycling and we make sure that it's taken care of properly and your information is protected in the process. We also can come and pick it up wherever it is, so it's just as convenient as taking out the trash. Call or contact us today to get more information on how we can help.
Article source: entrepreneur.com
2. What Can We Do About Growing E-waste Problems?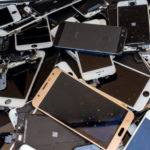 With modern technology being made with cheaper and cheaper materials, thus making it obsolete when it breaks down rather then repairable, it's caused a huge problem with e-waste around the world. Obsolete devices either end up in landfills or exported to other countries where they are handled unsafely or left to the hands of criminals to steal information. It's easy to ignore this issue and continue going through electronic devices as we have been, but it's estimated that by 2021 there will be 60 million tons of e-waste around the world. In this article, they layout all of the details and some solutions that can be done on a household to business basis.
Luckily, we also have solutions for you at Patriot Shredding. Patriot Shredding not only provides safe shredding of your hard drive, thus protecting your information, but it also specialize's in e-waste recycling as well. That way you know your electronic devices are being taken care of safely and responsibly as well as your information being protected. Contact us Patriot Shredding today.
Article source: blogs.ei.columbia.edu
3. E-Waste Problems Are Ridiculous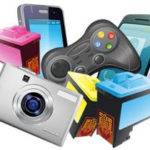 Although all of us are somewhat responsible for how many electronic devices we go through, the companies that create them have a huge responsibility as well. Most companies make electronics difficult to recycle and obsolete after a short amount of time, forcing consumers to buy new because they're unable to repair their devices after they stop working. That's why it's important, as consumers of these products, to make sure we're responsibly recycling our devices, whether it's a personal devices or devices used for business. This article lays out a lot of the details on the issue of e-waste problems.
Patriot Shredding strives to inform our customers as well as bring them great services. We don't only want to inform you with no solution though, that's why Patriot Shredding is here to help. We offer a wide variety of shredding and recycling needs, including hard drive shredding and e-waste recycling. Call or contact us today to see how we can help your home or business.
Article source: wired.com