All About E-Waste Disposal Vol.4
1. A Brief History on the Electronic Waste Disposal Industry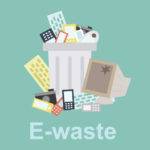 The importance of responsible electronic waste disposal has been discussed many times in our blog, but we thought it would be helpful to understand why electronic waste disposal laws are the way they are. It's important and helpful to understand the history of the electronic waste disposal industry, so you can understand why we do what we do now in order to correct and fix mistakes that were made in the past. This article is a great resource to understanding a brief history of electronic waste disposal.
At Patriot Shredding, we make sure to do electronic waste disposal or e-cycling right. We want to make sure that your information is protected, while we properly dispose of and recycle your electronic waste. Whether your personal devices or old devices from your business, contact Patriot Shredding today.
2. Electronic Revolution = E-Waste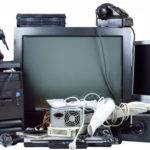 We are in the era of technology with technology being one of the fastest growing industry's in the past 20 years. Everyone now has multiple electronic devices within their homes that they use and rely on everyday. With this fast development of technology and constant supply and demand of new electronics, that also means there's been a fast development of electronic waste. Our culture is used to using and throwing away multiple items and now we add electronics to that list which has caused an issue. Read more about this electronic revolution in this article.
We need to make sure that we're disposing of our electronics responsibly so that we can become better consumers and residents of this earth. At Patriot Shredding, we make it easy and convenient for your to dispose of your electronic waste without worrying about it being dumped irresponsibly into a landfill. Contact Patriot Shredding today for help or questions with your electronic waste needs.
Article source: theworldcounts.com
3. Facts About E-Waste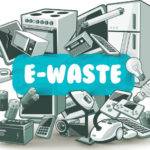 There are some things you don't know about electronic waste and it's important to stay informed. Staying informed about electronic waste helps make you a better consumer and a responsible citizen. At Patriot Shredding, we want to help inform our customers on how we can help serve them and why what we do is important. We want our customers to be as well-informed and prepared as we are. Here are 11 facts about electronic waste you can check out here.
We want to inform our customers on why e-cycling, or electronic waste recycling, is important and how we can help. Patriot Shredding wants to make it easy for our customers to take care of their electronic waste responsibly and at their convenience. Contact us today so we can help you with any of your electronic waste needs.
Article source: dosomething.org