All About E-Waste Disposal Vol.6
1. Electronic Waste : How Big of a Problem is it?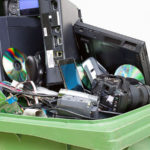 Electronic waste is something that's not often talked or thought about, but it's a very present and growing issue in today's day and age. Every year, multiple large companies are releasing new and improved electronics and convincing the masses that they need to ditch their barely a year old electronics and by the new devices. From laptops to cellphones and even small kitchen appliances, all of these products get dumped irresponsibly after becoming "outdated". In this article, they outline some of the issues of electronic waste and really break down how big of a problem it actually is.
At Patriot Shredding, we're concerned with the ever-growing risk of electronic waste and that's why we offer electronic waste removal and recycling. We want to help you ensure that old, outdated electronics are disposed of properly and not adding to the electronic waste issue. Contact Patriot Shredding today if you need help with your electronic waste.
Article source: rubiconglobal.com
2. What is Environmental Liability?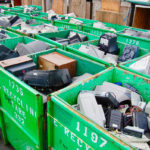 Environmental liability is something that often goes unnoticed and isn't ever talked about it. Environmental liability is the environmental cost that a consumer potentially creates when purchasing a product. As a single-use consumer, this might not seem like a big deal, but it can be damaging to business who don't consider their environmental liability. In this article, they discuss more about what environmental liability means, how it can damage a business, and what businesses can do to help minimize or prevent it.
At Patriot Shredding, we do our part with environmental liability by offering electronic waste removal and recycling to our customers. We want to make it easy for our customers to get rid of their electronic waste and not have to worry about what their environmental liability is because they know it's being done responsibly. Contact Patriot Shredding today for all of your electronic waste needs.
Article source: ewaste1.com