All about Hard Drive Destruction Vol. 1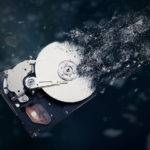 We've highlighted plenty of reasons why the secure disposal and shredding of confidential documents is important. But while the safe shredding of paper documents is vital for your CSR you shouldn't ignore the fact that an awful lot of data is now stored digitally. As such, as well as paper shredding, businesses should seriously consider hard drive destruction when confidential data is being held on them that needs to be disposed of.
An appetite for hard drive destruction
It's worth pointing out that when we talk about hard drive destruction, we meant it in the most thorough way possible.
While it's strangely satisfying to watch the kind of industrial shredder that can obliterate a piece of technical hardware, it's just as important (if not more so) to ensure that none of the virtual data is retrievable before that happens.
That's why, before shredding, all hard drives are wiped using a degaussing method to ensure everything has been completely erased. This should be done to HMG Infosec Standard 5.
Leave it to the experts
We won't hold it against you if you're not aware of the specifics when it comes to HMG Infosec Standard 5. After all, that's our job.
It's just one of the reasons why using a fully-accredited data destruction company is the safest and easiest way to ensure that you are disposing of data securely.
You'll be certain that data and hardware are being stored securely and confidentially right up until the point of destruction. You can also be confident that no is retrievable after the hard drives have been destroyed.
What not to do
If you're a Breaking Bad fan, you might think that using an over-sized industrial magnet is enough to erase data from a laptop. While that might have been the case many years ago, hard drives and the data stored on them are a lot more robust now.
Don't just erase it
A Data Recovery Study purchased 200 used hard drives and found that 67% of them still held personally identifiable information, despite being erased.
Don't stockpile hard drives
Some businesses don't have a hard-drive-destruction policy. Even if they are stored in a locked area, if the information is still intact there's a chance that it could be accessed.
Don't perform DIY destruction
Venting all of your frustration on your hard drive with a hammer might help you feel better, and it might even work theoretically to destroy it enough, but there's no guarantee.
Plus, a professional business should really be disposing of everything from documents, data and hard drives securely and compliantly. Using a professional destruction company will also mean that you'll be given a Certificate of Media Destruction for your own records.
Don't just recycle them
You can't guarantee that a hard drive sent for recycling won't be intercepted and the information it contains accessed.
Don't do nothing
The worst thing you could be when it comes to hard drive destruction is complacent.
All companies that handle private information could be targeted for information theft. Businesses companies also have a legal obligation to comply with data protection laws, which is even more relevant in light of the impending EU General Data Protection Regulations.
Article source: restore.co.uk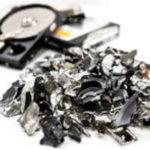 Go paperless. It's not just an environmentally conscience trend anymore. We're now neck-deep in the digital age. By now, your company is very good at handling your client's personal, financial, medical, or other sensitive information. You are HIPPA compliant. You follow rules for confidentiality by using a certified document destruction company.
But how are you dealing with hard drive destruction?
Perhaps your company is moving locations or closing up shop. Maybe it's time to upgrade those computers. It is the responsibility of your company to protect the information on the hard drives. You must get rid of it in an effective, safe manner.
If sensitive information is not completely wiped out your company is liable. This can lead to lawsuits, hefty fines, and a marred reputation.
Before you hand the job off to your CPA's son's friend, make sure you know the facts about digital data destruction.
The Myth About Magnets
Have you seen the IT nerd on a cyber-crime television show cringe at the sight of magnets near a computer? He mumbles under his breath about the sophistication of bad guys. Well, don't run to your local magnet store yet.
First, you'll have to remove the metal coating from the platter. The platter is the circular piece inside a hard drive that resembles a CD.
After removing platinum plating you'll need a super-powerful magnet. So, unless you have a degausser sitting around (a high-intensity magnet used to scramble 1s and 0s), this method is not time efficient. (It's not even realistic.)
The Formatting Fairytale
You may have heard that simply formatting your hard drive does the trick. Unfortunately, that is not true. Formatting does not completely erase the information from a hard drive.
According to Lifewire, a tech-made-easy website, formatting a hard drive does not remove data completely. Formatting makes files and information invisible, but not altogether gone. It will not be difficult for a beginning hacker to retrieve that information.
The Software-Wipe Whopper
No matter how thorough a data-wiping program is you cannot be 100% sure it wiped everything clean. Good hackers and forensic labs will find "ghosts" of the overwritten data.
A study released by the National Association for Information Destruction (NAID) in 2017 was disturbing. It found that 40% of devices resold contained personally identifiable information (PII). The PII included user name and passwords, tax details, and credit card information.
The reason for concern: the devices had received some type of data erasure.
The DIY Dilemma
Many companies attempt to delete or destroy the data themselves. By using the techniques above they believe they can save money. In the long run, this may actually be more expensive.
IBM sponsored a data breach study conducted by the Ponemon Institute in 2017. The study estimated the monetary average per stolen record. It reported that the average cost to a company for each lost or stolen record is $141.
Can your company afford that?
Don't leave things to chance. There is one certain method to make sure a hard drive's data is unrecoverable. It is through complete hard drive destruction.
A Happy Ending for Hard Drive Destruction
Does your company currently need to get rid of your computer hard drives?
The best way to protect your customer's personal information is to make sure the data is gone forever. The method used must be compliant with privacy regulations. This is important for protecting your company from data theft.
Article source: federal-recordsmanagement.com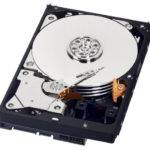 The only way to stop fraudsters stealing information from old computer hard drives is by destroying them completely, a study has found.
Which? Computing magazine recovered 22,000 "deleted" files from eight computers purchased on eBay.
Freely available software can be used to recover files that users think they have permanently deleted.
While Which? recommends smashing hard drives with a hammer, experts say for most consumers that's a step too far.
Criminals source old computers from internet auction sites or in rubbish tips, to find users' valuable details, and a number of recent cases have shown the dangers in disposing of second-hand equipment.
A number of software solutions exist to more definitively erase files and information.
The most straightforward solution, according to Which? is complete destruction – and it recommends using a hammer – but it should be noted that destroying the hard drive could release toxic materials when smashed.
It must be done with caution also because those smithereens contain environmentally harmful materials so they should be recycled – for instance at the vendor from whom a new hard drive is purchased.
Worth it?
However, experts advise that even treatment with a hammer may not be the end of your data.
Expensive and sophisticated techniques could be used to recover deleted data, even from a hard drive platter that has been physically damaged.
Article source: news.bbc.co.uk