All About Hard Drive Destruction Vol.6
1. Responsible Hard-Drive Destruction – Let's Get Real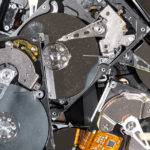 Some people think that responsible hard drive destruction means destroying the hard drive in a safe way for the environment and for those destroying the hard drive. But the other side of responsibly hard drive destruction actually has to do with handling your personal and private information safely and responsibly. In this article, they do a great job outlining the real facts when it comes to responsible hard drive destruction. It's important to fully understand why you should destroy your hard drive responsibly so that next time it comes up you remember to properly destroy your hard drive within your devices.
When the time does come for you to destroy your hard drive, keep Patriot Shredding in mind. We have experience safely and responsibly destroying hard drives so you know that your information is kept private and safe, while also keeping those harmful chemicals within the hard drive out of the environment. Contact Patriot Shredding today for your hard drive shredding needs!
Article source: semshred.com
2. Frequently Asked Questions About Mobile Shredding And Hard Drive Destruction
Get some of your frequently asked questions about mobile shredding and hard drive destruction answered in this article we found. Sometimes we try to bring all of the best and most thorough information we can on what we do, but we miss some questions from people who don't know the industry as well as we do.
At Patriot Shredding, we want to bring you all of the information we can on what we do best. That's why we take the time to find articles that bring you more information from different perspectives so that you can better understand what we do and how we can help you. Contact Patriot Shredding today to learn how we can help and cater to your specific business or home shredding needs.
Article source: go-articles.com
3. On-Site vs Off-Site Hard Drive Shredding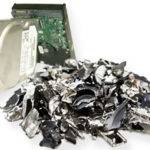 Both on-site and off-site hard drive shredding are useful in different ways despite accomplishing the same task. While both result in your hard drive being destroyed, they carry out different ways of doing so. One is a simple drop off and the other can go to your location and do it with you there.
In this article
, they lay out both options against each other which makes it easy to narrow down which is right or best for you and your business.
Patriot Shredding wants to help you with all of your hard drive shredding needs, that's why they over on-site and off-site shredding, as well as other shredding options that best fit your businesses shredding needs.
Contact
Patriot Shredding today to learn more.
Article source: seamservices.com