All about On-site Shredding Vol.2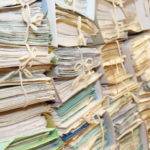 When cleaning out your attic, choosing what items to keep is often a matter of emotional attachment. When managing your organization's records, those decisions are driven by many other factors, from corporate history to regulatory compliance. Those elements compose a fundamental component of a successful RIM program: the retention schedule.
A record retention schedule is a list of an organization's record types and categories, with the length of time those files should be kept, and when and how they should be destroyed. There is no "one size fits all" approach; every organization has different requirements depending on the business, legal and regulatory concerns.
Good records management processes – with a retention schedule that is thoroughly vetted, compliant and followed – yields important benefits. Among them: better control of growing files and documents, improved awareness of and access to critical records, and effective management of legal and regulatory compliance risks. On the other hand, a record retention schedule that is poorly designed or ignored will leave the organization in danger of losing vital records, being unable to locate and retrieve files, not meeting legal and regulatory standards, and losing control of the ballooning number of records.
The answer is to develop a usable and compliant records retention schedule. Here are the key factors to consider:
Identify your records. Do a comprehensive inventory of what documents exist, how they are generated, how they are used and where they are stored. Consider doing this even if you are simply re-assessing an existing records retention schedule. The types of files change as organizations change and the standards they must meet evolve.
Categorize your records. Once you know what you have, categorize them in a meaningful way. Ideally, the fewer categories you have, the easier it is for people to follow retention and disposal policies. You might consider taking the Bucket Theory approach. Regardless of approach, you need to understand how your records fit into the needs and operations of your business.
Do your legal and regulatory homework. What regulatory agencies and rules apply to your organization? What are your legal risks, and how do those risks affect the documents you keep? Is there current, potential or emerging litigation that will require a legal hold on certain records? You will need to involve legal and regulatory experts, be they in-house or external, to work with you and determine a defensible standard for these records, from creation to storage to destruction. In the wake of the Sarbanes-Oxley Act, you'll likely find that retention expectations are much greater today than they were a decade ago.
Assess records in light of business needs. Apart from legal and regulatory concerns, some records will be vital to the continuation of your business. Others are important to keep for historical reasons. As you make those determinations, decide how long such records retain a vital role. The simplest retention schedule has just two words: "Keep everything." But that is neither wise nor practical. Record retention is beyond your regulatory, legal and business obligations can be as risky to your company as destroying documents before their retention time.
Communicate and train staff. The most impressive record retention schedule on Earth is meaningless if it isn't followed. Worse, non-adherence puts your organization at tremendous risk. Be sure to equip your staff with the understanding, resources, and skills to effectively fulfill their obligation to properly apply the company's records retention schedule.
Article source: abraxasworldwide.com
Paper shredding service refers to the mechanical cutting of important or confidential paper documents into smaller pieces. Once an important paper document is shredded completely, the information on the piece of shredded paper can never be retrieved. Document shredding is vital for every business frequently because some business related information is highly confidential and sensitive. To prevent confidential data from leaking out, business firms prefer to shred these papers. Some of them might include balance sheets, bank statements, government documents or personal medical records among others.
Another major reason why business firms shred their important documents is to create storage space within the workplace.
Old paper files that are no longer in use and also not useful near future could be shredded to make space for the latest coming files. At times the information in such files might be stored into and the large files might not be required anymore in the file cupboard. The only way to maintain the space and confidentiality of the business which is no longer needed is by shredding the papers.
There are different kinds of shredding machines available in the market but they all are utilized for the same purpose. All of them are classified according to the paper strips pattern formed. Some shred the document into strips and mechanical strength machines do the cross-cutting.
The paper shredding machine should have a jam-proof sensor to sense the paper thickness automatically. This prevents power consumption on failed shredding process due to the excess unsorted paper thickness.
The document shredder must have an application that is able to check the extent of the volume of paper which has to shred. Most advanced paper shredding machines shut down automatically when the storage area gets full.
A quality shedding machine would automatically dispose of piled waste papers to the disposal bag once they have been shredded.
A business firm might outsource a professional Professional Shredding Services to handle their shredding task. The former is a viable alternative but business firms must consider the following things:
1. Customer-Client Confidence: the business firm is providing the shredding service should demonstrate its reliability in the handling of confidential information. If information about an organization's security information is leaked out, the details might cause a lot of damage to the company.
2. Service Cost Comparison: When you consider hiring any Professional Shredding Services you should always compare charges with other shredding companies so that you can hire the cheapest paper-shredding company.
3. Quality Of Paper Shredding Machines Used: Paper shredding machines vary in quality and productivity. Quality means here that once your paper is shredded, it is not possible to retrieve the information. And Productivity means how much papers it can shred at a time.
Article source: medium.com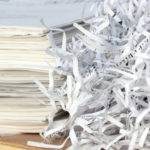 How Does Recurring Shredding Benefit Your Business?
With the benefits of recurring shredding services, you need not succumb to threats related to confidential information and document destruction.
Here are the top five benefits that you can enjoy:
1. Reduced Risk of Theft: If you tend to leave a mountain of data unattended, do not be surprised at finding them in the wrong hands. Yes, you should trust your employees, but that does not mean you should overlook security. Not only does theft of your information increase the risk of business loss, but you can also be convicted or penalized.
2.Compliance With Personal Laws: You are bound to maintain the laws, whether federal, state or local. The rules and regulations set by HIPAA and FACTA ensure that data is safe and shredding companies do not fail to maintain the laws.
3. Recycling: By shredding your documents, you are contributing your bit toward saving the environment. After your documents are shredded, the shredding company recycles the resulting bits of paper, thus saving trees and reducing the amount of waste sent to landfills.
4. Your Reputation: Your business is your one of your most valuable assets. Record retention is very important. If documents are not shredded properly, you are risking the security of your business. When confidential papers end up in the wrong hands, they can be used for deceitful purposes.
5. Saves Money: Maintaining an internal shredding program takes a lot of time, money and energy. You need to train the employees—help them understand the importance of shredding—and you must invest in buying the necessary equipment. There are two potential risks involved: First, your employees might ignore the process or forget to shred, and, to do the actual shredding, you might have to invest an entire workday. Alternatively, by hiring shredding services in Oklahoma City, you can stay away from all these risks.
Article source: midconshredding.com