All About On-site Shredding Vol.5
1. Mobile Document Shredding Service – 10 Good Reasons to Hire a Professional Paper Shredder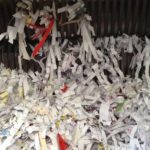 It may seem silly to hire a profession paper shredder, since you can go to the store and buy your own shredder, but there are actually a lot of benefits to hiring a professional paper shredding service that can save you time, space, and money. In this article, they lay out 10 good reasons to hire a paper shredder including some of the ones we listed above. If you need anymore then 10 good reasons, then it's ultimately your loss.
At Patriot Shredding, we provide on-site and off-site paper shredding services to make it easy for whatever your paper shredding service needs are. We want to make sure that we're bringing the best and most convenient services to our customers while protecting your information and following state-enforced regulations. This will give you peace of mind that hiring a paper shredding professional was the right way to go. Contact Patriot Shredding today.
Article source: ezinearticles.com
2. Benefits Of Mobile Document Shredding Service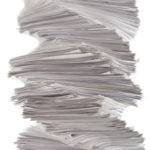 Mobile shredding services are beneficial to all kinds of businesses. The ability to properly and safely disposed of your old documents that take up space without having to actually move any of them helps save you time and money. With mobile shredding services, we would come to you to shred your paper without the hassle of you having to carry it all out yourself, especially if you have large quantities of old documents taking up a lot of space. In this article, they lay out more benefits of mobile document shredding services and why they're the smart move to make.
At Patriot Shredding, we offer a wide array of shredding services from mobile shredding, to on-site and off-site shredding, and even hard drive shredding. We want to make it easy and convenient for our customers to dispose of their sensitive information, whether on paper or a hard drive. Contact Patriot Shredding so we can help you today.
Article source: applecapitalgroup.com
3. Cleaning Your Financial House: 4 Items to Keep and 4 to Shred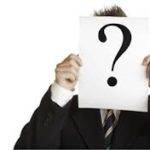 If you're wondering what important documents you should keep for your personal documents, then this article will help you determine what you should keep and what you should shred. When we think of shredding services, we often think it's only for businesses, but shredding services can be beneficial for your personal, sensitive information as well. Shredders you just pick up at a store don't completely pulverize the paper, they just tear them into strips. When you hire a professional shredding company, you are giving yourself peace of mind that your documents are becoming completed destroyed.
At Patriot Shredding, we make sure to keep all of your information safe and secure in the shredding process. We also provide different paper shredding services such as mobile, on-site, and off-site shredding so we can make it convenient as well. Contact Patriot Shredding today to help with all of your shredding needs.
Article source: money.usnews.com