Rockville, MD Hard Drive Destruction Service
Patriot Shredding proudly offers secure hard drive destruction services in Rockville, MD. We provide uncompromising security and unparalleled service to our clients and offer the area's most secure on-site hard drive destruction process. Our Rockville hard drive destruction services are fully documented and auditable, an essential component of any adequate hard drive disposal strategy.
We have state-of-the-art destruction equipment that is highly efficient and keeps everything secure. All of our hard drive destruction services in Rockville, MD come with a customer satisfaction guarantee. Defense contractors and government agencies in need of classified hard drive destruction in Rockville can count on Patriot Shredding.
Contact us today for all of your secure hard drive destruction needs in Rockville!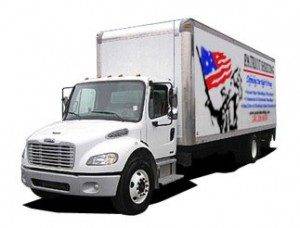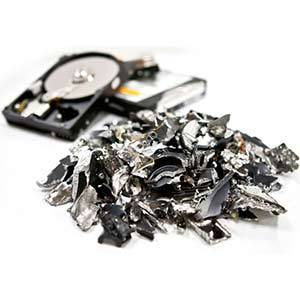 Certificate of Destruction with Serial Numbers
After Patriot Shredding securely shreds and disposes of your hard drives, you can request a Certificate of Destruction. This certificate will have each serial number of any shredded device listed, giving you documentation for your records.
Do You Have Other Electronic Equipment That Needs Recycling Too?
As a thank you to our regular hard drive shredding clients, we are also happy to dispose of obsolete electronic equipment on our acceptable e-Cycling items list at little to no cost.
Protecting, securing, and destroying digitally stored information on hard drives is more important than ever. Truly protecting sensitive data requires complete destruction of the device containing the information including thumb drives, smartphones, and hard drives. Hard drive shredding is a responsible way of disposing of personal devices and information.
Rockville Hard Drive Destruction Services
Patriot Shredding offers a range of secure hard drive destruction services in Rockville to suit the needs of any client, small or large. We serve a wide variety of industries, including healthcare providers, financial institutions, government contractors, and law firms. Whether you need a one-time purge of obsolete hard drives or on-going routine hard drive destruction we will tailor a hard drive destruction plan that suits your specific needs. All of our Rockville hard drive destruction services are fully licensed and insured and comply with all federal data security laws such as HIPAA and FACTA. We also provide NSA and DoD compliant destruction of hard drives containing classified data.
On Site Hard Drive Destruction
Patriot Shredding's on-site hard drive destruction service in Rockville is the industry's most secure hard drive destruction process. All hard drives are securely destroyed at your location while you watch, leaving no doubt that your confidential data was properly destroyed and giving you absolute peace of mind. At Patriot Shredding we only employ the most secure and efficient hard drive destruction technology available. You can learn more about our on-site hard drive destruction services here.
Off-Site Hard Drive Destruction in Rockville
Our off-site hard drive destruction service in Rockville is a high security, cost-effective alternative to our on-site destruction service. A uniformed representative picks up your hard drives at your Rockville, MD location and securely transport them back to our facility in Rockville, MD. Your hard drives are never left unattended and are destroyed immediately upon arrival at our facility. You can read more about our off-site hard drive destruction service here.
Contact us now for hard drive shredding services in Rockville!