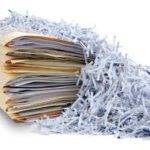 On-Site Document Destruction
You can be confident that your sensitive information is handled with care and securely destroyed.
What Does It Mean For Me?
All documents that are placed into one of our security bins are destroyed and shredded on-site by one of our shredding trucks. We want our clients to know how serious and diligent we are about protecting your confidentiality.
Peace Of Mind
You can rest assured that your confidential documents are handled with the utmost care being shredded on-site by our bonded and background checked Customer Service Professionals, significantly reducing the risk of a breach which can result in reducing the risk of your identity or intellectual property theft.
Up to 25% Cheaper than Doing it Yourself or Inhouse
Savings come from personnel time saved by not having to stand in front of the shredder, feeding a few sheets of paper at a time into the machine, after having removed all the paper clips, staples, etc. You also save on shredder machine purchases, repair, and replacement!
Business Shredding
Today, businesses of all sizes are affected by privacy legislation and must take reasonable measures to protect against unauthorized access to confidential information.
The Mail Room's on-site shredding business and recycling service provide business with the most secure, convenient, cost-effective and environmentally sound method available for destroying confidential documents to safeguard private information, maintaining legislative compliance and avoid breach-of-security situations that might result in negative publicity.
Medical Record Shredding & Destruction
Most health care and medical professionals understand that it is vital to properly destroy medical records in order to protect the privacy of patients. Doctors and healthcare practitioners are entrusted with an individual's most sensitive and confidential information, which must be handled with care and professionalism. Thus when medical records are being discarded, it is vital that the record destruction process also be managed with utmost care and professionalism.
Financial Record Shredding
Financial companies have in their care some of the most valuable information about a variety of individuals and organizations. At the same time, your organization probably prints and discards hundreds of pages per month of your own financial information that you want to protect. It is therefore crucially important that these financial records are securely destroyed when it is time to discard them.
Legal Record Shredding & Document Destruction
Your firm needs a legal records shredding company you can trust. After all, your clients are the lifeblood of your business, and your respect for their privacy is a cornerstone of their trust in your firm. A qualified legal record shredding company will help ensure your client's files remain private and confidential. When your legal records and documents need to be discarded, call The Mail Room to help you.
Home Office Shredding Services
With more and more corporate staff traveling, keeping flex hours and working from home, private documents are increasingly likely to leave the office, putting organizations at higher risk of confidentiality breaches. Privacy legislation extends beyond the office setting, obligating businesses to establish systems and procedures for safeguarding confidential information in and out of the office.
Residential Shredding Services
With personal identity theft and corporate espionage emerging as two of America's fastest-growing crimes, The Mail Room has developed a convenient residential document shredding service that reduces the risks associated with disposing of personal and home-office confidential material.
Article source: mailroomaz.com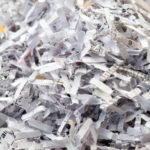 Paper shredding services do vary. Some companies will collect your waste paper before removing it and then shredding it and while this will typically get the job done it does mean that there is a period where the paper is in transit that it is not as secure as it should be. A mobile service shreds the paper as soon as they collect it.
Mobile paper shredding services are more beneficial than trying to conduct the shredding yourself within your organization. The cut is usually more secure, the service more convenient, and you can enjoy cost savings when compared to buying a good quality shredder and employing somebody to shred your paperwork. What's more, using a mobile shredding service means that the paper is removed afterward so you don't have to worry about arranging the collection or delivery of the waste paper for recycling.
More Secure
Most companies operate on a budget and the initial outlay of buying an industrial-grade shredder means that organizations will tend to opt for the less expensive alternatives. It is an understandable business decision but it will usually mean buying an inferior shredder.
Cheap shredders may only cut in one direction and they will be more prone to breaking down. What's more, they will usually only offer shredding for a handful of pieces of paper at a time which means that the person responsible for paper shredding in your office will have a full-time task on their hands.
More Convenient
Shredding a small pile of papers at a time is a painstaking and incredibly mundane task. It is unlikely to offer job satisfaction and this means that you should expect a high turnaround of those employees that include this in their daily roles.
Using a document shredding service means that everything is taken care of for you. They will come to your premises, collect the paper, shred it, and then take it away for recycling. If you do it yourself you will have to collect the paper, endure the mundane task of shredding it, and then find a convenient means of disposing of the shredded paper.
Cost-Effective
If you want to enjoy a high level of security from your paper shredding and you want a shredder that will last without continuously breaking down then you will have to invest in a decent quality machine and this costs money. You will also need somebody to do the shredding for you and you will almost certainly have to pay to have the shredder itself maintained.
Using paper shredding services means that you only have to pay when you need paper shredding and you won't have any of the overhead costs associated with employing admin staff or buying and maintaining the equipment you require.
Easier Disposal
If you do your own shredding then this is actually only part of the process that you will need to complete. Once the paper is shredded you are still left with a large amount of waste paper, albeit securely destroyed waste paper. You will have to find the most convenient and affordable means of having it removed and disposed of and there are a number of factors to consider.
If you have a lot of paper then you may not be able to use the standard recycling collections so you may have to pay for a company to collect the paper. Alternatively, you may have to use one of your team to take the paper to a recycling plant and this costs money too. A mobile shredding service shreds the paper outside your building and then takes it away to a recycling centre so that it can be put to good and ethical use.
Article source: shredonsite.co.uk
3. How Your Business Could Benefit from Mobile Shredding Services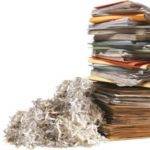 All businesses, whether large or small, will produce or possess sensitive information. This data must be kept confidential in order to protect the interests of an organization. If you do not dispose of this data in the right manner, it could compromise your company as well as your clients. It is important to get rid of any valuable documentation through a secure process.
There is a wide variety of mobile document shredding services available to consider, and with the efficient destruction of data in a timely fashion, your company will be in accordance with privacy legislation and your client information stays safe. Sensitive data could include letterheads, invoices, tax forms, contracts, and bank statements. Hard copies of data, published by hospitals and law firms, for instance, deal with confidential data on a daily basis and to avoid fraudulent use, they must make sure to destroy this data in the right way.
Your business could benefit from mobile shredding services in the following ways:
• Large amounts of data can be disposed of quickly and smoothly.
• It is cost-effective as you do not have to manage in-house data disposal.
• It leads to less clutter and efficient business management.
• A business manages to stay environment-friendly as all shredded documents will be recycled.
• An organization can avoid identity theft and fraud.
• Business processes become cleaner and easier to handle.
• Data can be shredded onsite which is more convenient for the business or company.
• Secure containers which ensure that all confidential documents remain safe from a breach of security.
• You can witness the shredding process first hand.
• Shredding of all kinds of material including computer disks, hard drives, paper, cassettes and more.
• All shredding is managed and operated by experts.
• A Certificate of Destruction will be provided on-the-spot.
Prioritize your business requirements and keep your data protected.
Article source: sme-blog.com