Learn More About Secure Paper Shredding in Maryland & Washington, DC
When you need to shred your sensitive personal or business documents securely, turn to Patriot Shredding. We're a top paper shredding company serving clients in Maryland and Washington, DC.
You can trust us to handle confidential documents with care and ensure that they're disposed of properly. See frequently asked questions about our paper shredding services below.
Contact us online today to set up recurring paper shredding services.
General
How do you destroy a large amount of paper?
If you need to destroy a large amount of paper, you should bring it to a facility that can do it for you. We provide on-site, drop off, and off-site paper shredding services for clients in the Washington, DC, and Maryland area. If you need to destroy a large amount of paper regularly, you can also set up recurring services.
What does NAID AAA-certified mean?
Our company is NAID AAA certified. This means we destroy data securely and in compliance with all data protection laws. What this means for you is that you can trust us to destroy your sensitive documents properly.
Residential
What type of material in my home needs to be shredded or disposed of?
You likely have a good amount of sensitive documents or information in your home. You should bring things like bills, receipts, contracts, tax documents, medical papers, USB drives, memory cards, or unrevised wills to our paper shredding facility.
Can I witness the shredding of my documents?
Yes, the entire paper shredding process can be witnessed for your comfort. You'll be able to verify that your personal documents are destroyed.
Do you offer regular, scheduled pickups?
Yes, we offer convenient, scheduled pickups for our paper shredding services. We'll bring our truck to you, load up your documents, and bring them back to our facility to shred.
Do you recycle electronics?
We can recycle electronics that may have personal information on them, such as old computers, floppy disks, hard drives, USB drives, laptops, and cell phones.
Commercial
What types of documents need to be properly disposed of in an office?
Confidential documents and media accumulate in all offices. You should destroy or properly dispose of things like tax documents, contractors, hard drives, USB drives, business documents, recalled products, medical documents, and promotional materials.
Are your shredding and disposal services compliant with federal, state, and industry laws?
Yes, we follow all local, state, federal, and industry laws when it comes to paper shredding and sensitive document disposal. Our facility is NAID AAA certified.
What type of medical waste do you dispose of?
Patriot Shredding can dispose of medical waste. We offer sharps disposal, chemotherapy disposal, regulated medical disposal, pathological disposal, and pharmaceutical disposal services.
If you need paper shredding or e-waste disposal services in Maryland or Washington, DC, contact us online today.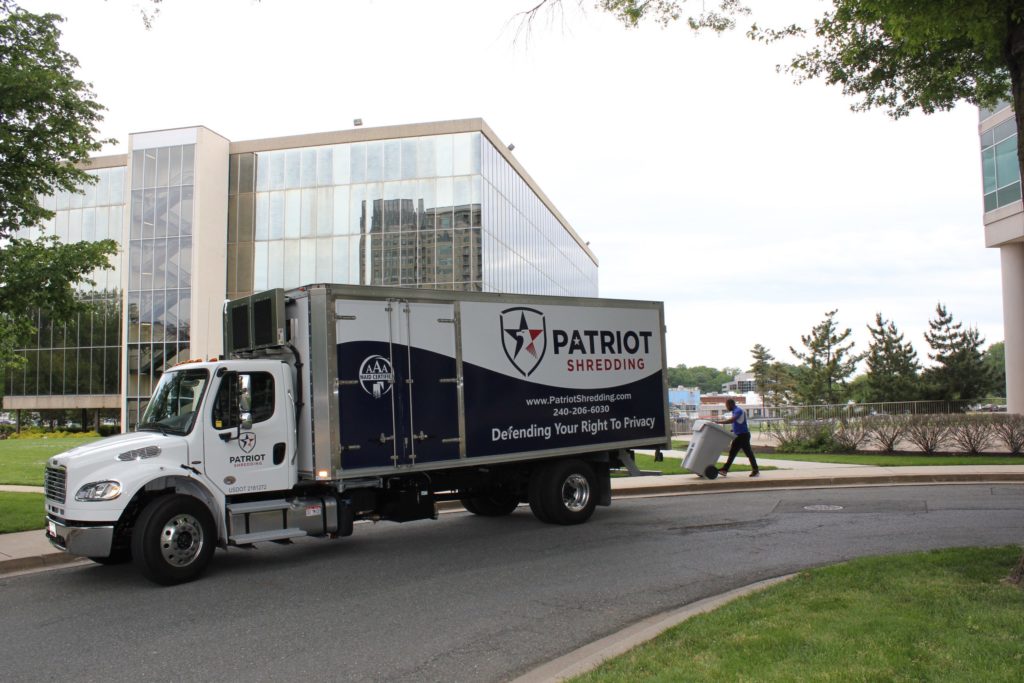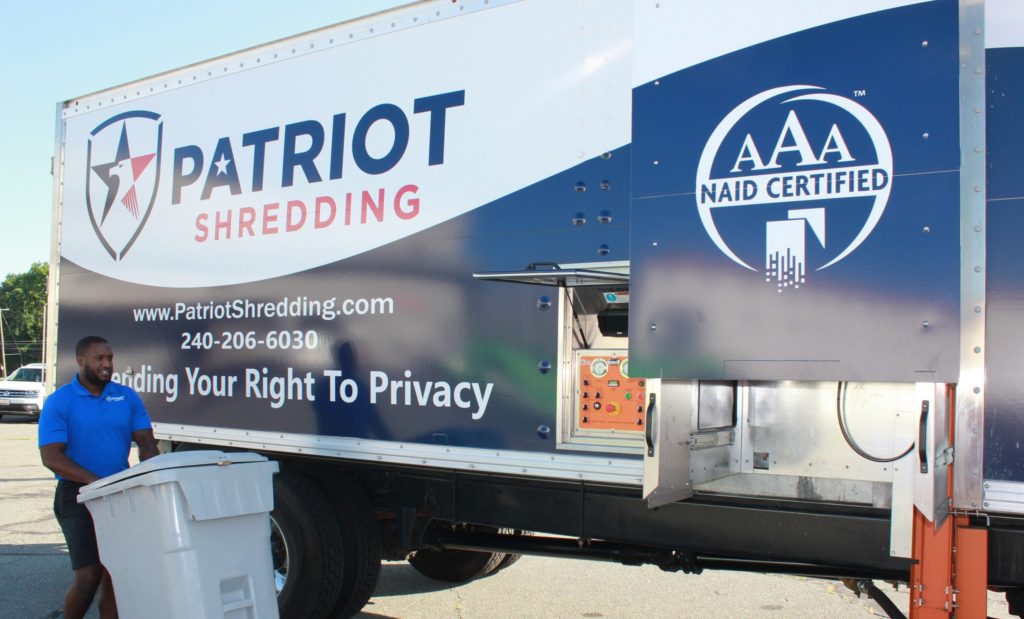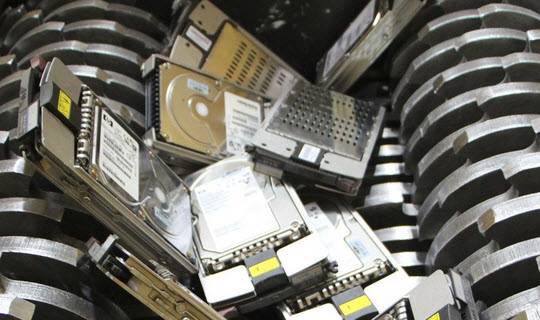 Largest Data Breach
In History
It is reported that a data breach caused by digital hackers in 2013 affected approximately 3 billion Yahoo user accounts.