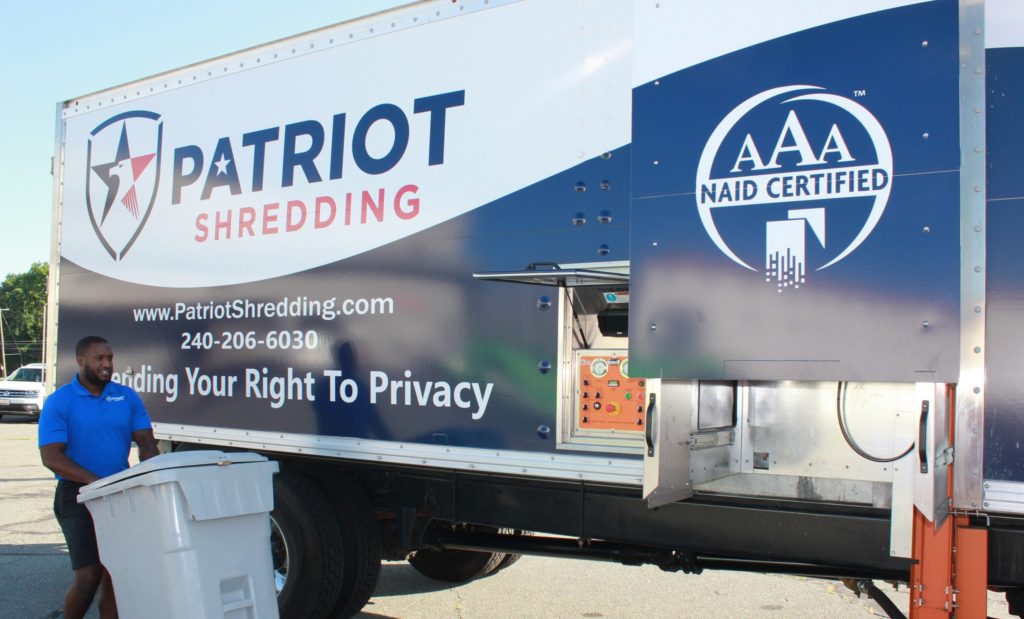 Patriot Shredding was founded in 2010 by Grant DiGioia, a Maryland local who had a vision to create a company that surpassed the service expectations of its customers and outperformed competitors in all areas. After nearly a decade of work, Patriot Shredding is the fastest growing independent shredding company in the DMV and has built a reputation for service excellence and reliability supporting clients across all industries including Fortune 100 companies.
Patriot Shredding has been built on a belief that we are all owners. Every employee feels vested and knows the value they bring as individuals and how they contribute as part of a team.  We employ a right seat approach to hiring, mentoring, and development while focusing on employee engagement and experience. Our management team utilizes the Cultural Index platform to identify and leverage strengths and effectively promote personal growth throughout the organization.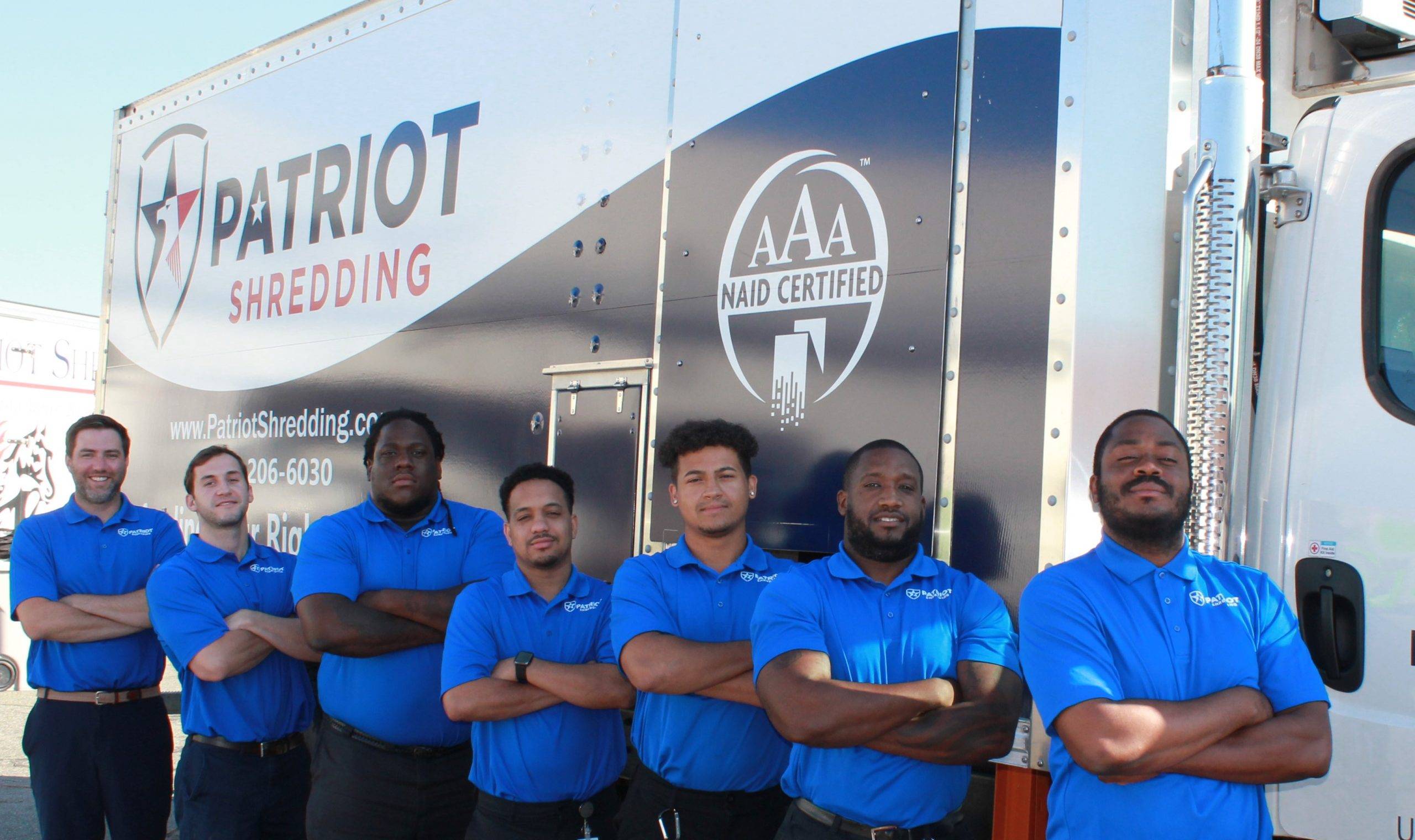 Our Data Destruction Specialists
Our Data Destruction Specialists undergo thorough background screens prior to hiring and are continuously tested to meet the needs of our .GOV, .MIL, and private sector clients. All Destruction Specialists receive ongoing driver, safety, and operational training while management constantly monitors performance across job functions. We offer all Destruction Specialists the opportunity to receive real-time profit-sharing based on their performance and they can benefit from month over month increases to base pay by providing exceptional service to our clients and maintaining our 98% retention rate.


✓ Responsive Team
✓ Reliable Secure Services
✓ Fewer Interruptions During Service
✓ Accurate Data & Reporting
✓ Custom Communication Options
✓ Custom Invoicing & Payment Options
✓ Latest Technology & Equipment
✓ Fully Integrated Systems