All About Hard Drive Destruction Vol.4
1. Advantages of Hard Drive Shredding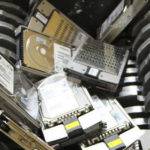 Most people don't think twice when they are disposing of their old electronics or devices, but what they don't realize is what information they're putting at risk by not thinking about what they're throwing away. Depending on the electronic device, your personal information is stored on it in some way and when carelessly thrown away, all oft hat information is free and out in the open for anyone to come and take it. This article lays out all of the advantages of hard drive shredding including security.
At Patriot Shredding, we know the advantages to hard drive shredding, which is why it's one of the many shredding and recycling services we provide. We want to help keep your information safe, while safely and responsibly taking old electronics off your hands. Contact us today so that we can assist you with any or all of your hard drive shredding needs.
Article source: selfgrowth.com
2. How Do You Dispose Of Old Tapes?
Now that technology is advancing almost every day, you may find that there are some electronics or devices that are quickly becoming obsolete or are already obsolete. One of those devices includes old backup tapes. It once made sense to keep them on hand, but now they are no longer necessary- so how do you properly get rid of them? In this article, they lay out some of the best and worst ways to dispose of these old tapes. 
At Patriot Shredding, we can help with electronic waste recycling and disposal. We want to make sure your information stays safe and secure while also being disposed of responsibly. Make sure to contact Patriot Shredding today to find out how we can help you.
Article source: informationweek.com
3. Survey: 40% of hard drives bought on eBay hold personal, corporate data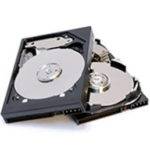 When thinking of ways to get rid of old, unwanted items, the go-to move nowadays is to sell it online. It's easy and helps you make a little money on the side. The issue is, there are some items that you shouldn't be recklessly selling online, because you could end up selling your personal or corporate information to someone who will misuse it. This article lays out how many people's information has been found from hard drives that were being sold online.
At Patriot Shredding, we don't encourage anyone to sell their hard drive online, but rather protect your information and dispose of it properly. That's why Patriot Shredding offers hard drive shredding, so that way you know your information is kept safe while your hard drive is disposed off properly. Contact us today and let us help you with your hard drive shredding needs.
Article source: computerworld.com