All About On-site Shredding Vol.4
1. How Mobile Shredding Companies Are Changing the Industry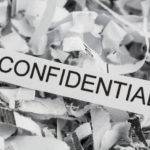 There are some resources you don't realize that change a whole industry and is mobile shredding is one of them. Mobile shredding affects all sorts of offices and businesses drastically. From saving physical space in the office to protecting clients and business information, mobile shredding makes it possible for businesses to properly take care of their paper materials. For all of the details on how mobile shredding has affected businesses, check out this article here.
Patriot Shredding offers many types of shredding services including mobile shredding. Businesses are able to schedule times for us to come and pick up their shreddables and we can either do it there at the location or take it off location. If you're in need of mobile shredding, make sure to contact us today.
Article source: docuvaultdv.com
2. 7 Benefits That Come With Document Shredding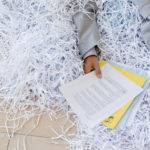 There might not seem to be a lot of benefits to something as basic as document shredding, but you'd be surprised at how much your home or business can benefit from something as simple as document shredding. There are a lot of benefits including convenience, security, and space-saving that all come along with document shredding. Check out more benefits here.
At Patriot Shredding, we know the benefits of document shredding, that's why we strive to bring numerous ways of document shredding to your home or business. We can shred on or off your location, schedule a specific time, you can observe or not- we try to customize our document shredding to make it easier for you. Contact us to learn more about all of the benefits of choosing Patriot Shredding as your document shredding service.
Article source: greenofficellc.com