1. Hard Drive Shredding Guide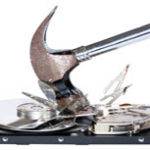 It is important to understand that the hard drive within your laptop or computer contains all of your important information that is just a simple click away to those who know how to use or hack into it. That's why when you're ready to upgrade your laptop or computer, you need to make sure that the hard drive in your old laptop or computer is properly shredded and destroyed, so that you know your information is safe.
Patriot Shredding works hard to bring quality and secure shredding and recycling services and their hard drive shredding is no different. Patriot Shredding also wants to bring you reliable information about how to best handle your sensitive information. That's why they've pulled together articles such as this one to bring as much information about keeping your information safe. If you need hard drive shredding services, make sure to contact Patriot Shredding today.
Article source: blue-pencil.ca
2. Things You Didn't Know About Hard Drives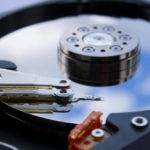 We've brought you several articles about what you might already know about hard drives, but maybe just not how to properly dispose of them. Now we're bringing you this article about 21 things you didn't know about hard drives. If you can better understand your hard drive and it's capabilities, then you will understand why it's so important to get your hard drive properly destroyed.
At Patriot Shredding, we want to make sure you all of your personal information is safe and secure, from your documents to your hard drives. Whether your information is digital or physical, you don't want someone else using it for the wrong reasons. With Patriot Shredding, you can trust that we'll shred or destroy your paper or hard drive properly so all your information is left secure. Contact Patriot Shredding today.
Article source: lifewire.com