1. Records Retention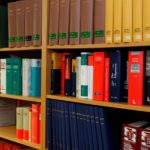 No matter if you're a home or business, you have sensitive paperwork and files sitting within your home. Whether you collected a relatives old records after they passed away or you have years worth of clients records from your business that's been open for the past 20 years, on-site paper shredding services is something that you need. You shouldn't have to worry about lugging hundreds or thousands of papers to a shredder or over-powering your small shredding machine, that's why Patriot Shredding offers on-site shredding services to Maryland, D.C, and Virginia.
It's important to know what to keep and what to throw away, that's why we've found this great article outlining some of the best practices for record retention. It's important to not only have a record retention plan, but also a plan for what to do with the records you no longer plan on keeping, whether it's personal or business documents. That's why Patriot Shredding is here to offer the information on why it's important, how to keep you and your information safe, as well as great shredding services.
Article source: abraxasworldwide.com
2. Why Your Business Needs Professional Shredding Services?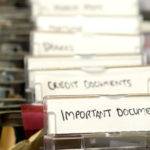 Paper shredding may seem like not a big deal, what's the difference between just ripping up the paper and shredding it? Nobody will actually go through my trash for my information, that only happens in movies…If that's what you're thinking, you couldn't be further then the truth. Hackers and criminals don't need much of your information to be able to hack into your accounts or steal your information. Proper shredding practices is important to keep your or your customers information safe.
This resource does a good job bringing up some different points as to why document shredding is important, especially from a professional service. There are a lot of benefits to hiring a professional paper shredding service, like Patriot Shredding, including the fact that you'll have peace of mind that your information is safe. If you're in need of paper shredding services, including on-site shredding, learn more about Patriot shredding here.
Article source: medium.com
3. Recurring Document Shredding—How Does It Help?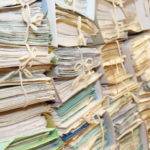 If we haven't been able to convince you between our first Volume about on-site shredding and the beginning half of this article, then we have the resource for you. This article practically lays out reasons for on-site shredding and recurring shredding. There is a lot of benefits to recurring shredding, but we want to stress the peace of mind it can bring you. You won't have to worry about the safety of your private information with Patriot Shredding.
We understand that it can be overwhelming seeing the stacks of paper taking up space in the office but it's filled with information too important to just throw in the dumpster. By trusting Patriot Shredding, you're securing your documents sensitive information complete destruction.
Article source: midconshredding.com