1. What Documents Should I Shred and What Should I Keep?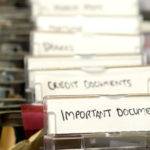 We provided a couple articles already explaining all about On-site Shredding and why it's important. But after that, what do you do? It sounds easy, but how do you know what documents to keep and which ones to shred? That's why we found this article that is a great source where it's actually someone answering that very question.
With this article as a source, you're well on your way to getting your old documents cleaned out and you'll need Patriot Shredding's on-site or off-site shredding services. We want to help you keep your personal or customers information safe. Whether at your home or business, we'll come to you and assist you with all of your document shredding needs. Call us today.
Article source: lifehacker.com
2. How to Organize a Shredding Event?
You may have never realized that a shredding event even existed, but they do and they are a great way to bring a community or your customers together and teach them about information safety. This article lays out all the steps to throwing a great shredding event from location, to promoting, to marking the impact at the end of the event. It's a great way to bring your community together or help build trust through educating your customers about protecting their sensitive information.
With the assistance of Patriot Shredding, you could throw a great shredding event while teaching people, whether in your business or community, the importance of protecting your sensitive information.
Article source: createthegood.org
3. How Mobile Shredding Companies Are Changing the Industry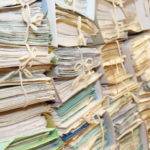 Mobile Shredding Companies have been popping up more and more because the industry of sensitive information is something that touches every person. This article does a great job outlining how mobile shredding companies are really changing the document shredding industry.
With Patriot Shredding, you know you'll be getting the best shredding services in the Maryland, Washington D.C, and Virginia area. We offer all sorts of shredding services, including off-site shredding, on-site shredding, and more. Check out all of our shredding services here or contact us here.
Article source: docuvaultdv.com