We all have old, unused electronics laying around our house collecting dust and taking up space in our homes or offices. With new electronics coming out almost every month, it's impossible to not have some old, outdated device lying around.
With Patriot Shredding E-Waste disposal, we take care of your old electronics safely and responsibly.
1. How to dispose of a laptop or PC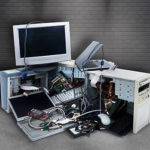 One of the most common electronic devices lying around our homes or offices is old PC's or laptops. With seemingly shorter and shorter lifespans, it's easy to have at least one (or 20) PC's or laptops lying around that have suddenly become obsolete. We wanted to share some ideas for ways to responsibly dispose of your laptop or PC as well as keeping safety of your personal information in mind.
In this article, they outline a few ideas for ways to dispose of your old laptops or PC's as well as keeping safety of private information in mind. It's great to get creative with ways to dispose of electronics, rather then being wasteful (which we'll talk a bit more about down below..), but it's important to do it  responsibly while keeping your secure information safe.
Article source: techadvisor.co.uk
2. Take responsibility for electronic-waste disposal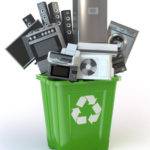 Because all of us are guilty of owning multiple outdated products and either not properly disposing of them in the past or they're still lying around, we need to understand what these poor electronic-waste habits are doing to our environment.
Once we understand the impact that our electronic waste has and the impact it can have on our planet, then we can work towards ways to better handle our electronic waste in the future. At Patriot Shredding,  you can trust that we'll responsibly and safely recycle your old electronics according to the "Zero Landfill Policy" (learn more about that here). Call us today to get your electronic waste needs taken care of.
Article source: nature.com