When it comes to preserving confidentiality and security, paper and document shredding can be an excellent solution. But what things are necessary to shred, and what can be recycled without the need for professional shredding services?
Understanding the difference can help families and business owners make informed decisions about their personal and professional security.
In this blog post, the professional paper shredders at Patriot Shredding discuss in great detail what types of documents are best to shred and which can be confidently disposed of through traditional recycling means.
What To Shred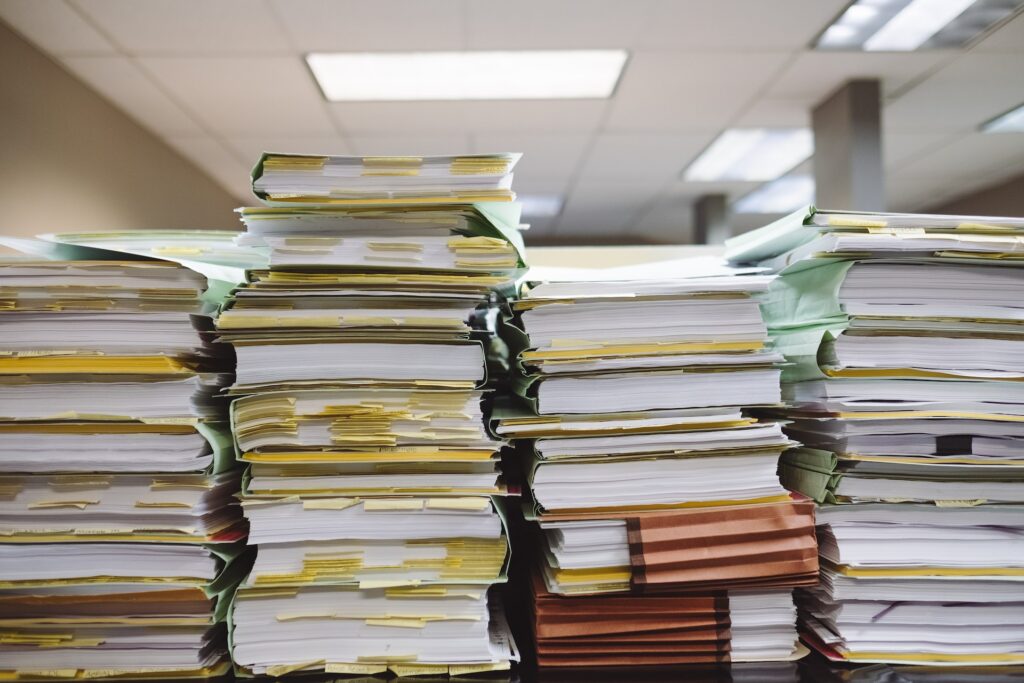 As a general guideline, it's recommended that you consider shredding any documentation that contains sensitive information. Examples of items best-suited for professional shredding services include:
Employee pay stubs: Pay stubs may contain sensitive information, including employee name, social security number, or bank account information, and should therefore be shredded for security purposes.
Bank statements: These documents contain sensitive account and transaction information that could put your financial security at risk if obtained by the wrong person.
Investment transactions: Like bank statements, investment transactions may contain detailed information about your financial affairs that are best left shredded.
Pre-approved credit card applications: A pre-approved credit card application may hold delicate information about your credit score and existing credit accounts, increasing your risk of fraud if found in the recycling intact.
Medical records: To preserve patient confidentiality and prevent potential identity theft or medical fraud, it's best to have medical records shredded.
Tax forms: Shredding tax documents helps protect personal financial details and prevent unauthorized access to tax-related information, reducing the risk of tax fraud or identity theft.
As a general rule of thumb, it's a good practice to have any documentation that contains your social security number or credit card account information professionally shredded to prevent identity theft, financial fraud, and any unauthorized use of these personal identifiers.
What Not To Shred
On the other hand, knowing what not to shred can help you save money without placing your personal information at risk. These are some examples of items that don't necessarily require professional shredding:
Mail: Unless your mail contains bank account, credit card, or social security information, it's generally okay to recycle it without shredding.
Greeting cards: Traditional recycling methods are fine for greeting cards, just remember to remove any goodies that might be hiding inside first!
Books & magazines: While books and magazines don't require shredding, it may be best to donate them or check with local guidelines for proper recycling requirements.
Consult a Professional Shredding Company
If you're unsure whether your documents require professional shredding or traditional recycling, contact the document shredding experts at Patriot Shredding. Our team specializes in the safe destruction of sensitive materials, from important documents and e-waste to proprietary products and electronics.
We understand the importance of preserving your personal information, offering the superior shredding solutions that families and businesses throughout the DMV area trust to reduce the risk of fraud.
Call 240-206-6030 to request a document shredding consultation with our team today.
GET A QUOTE WITHIN MINUTES
By completing the following information, our team has all the details needed to provide accurate, affordable service options within minutes. For immediate assistance, call (240) 206-6030.