When you need to get rid of sensitive documents or destroy data on your old hard drive, you want to be sure you're doing it thoroughly and securely; a professional shredding company is your best bet. 
But how do you know you're choosing a team you can trust? It's important to know what to look for when you're hiring a shredding company in order to make sure they're following industry best practices. 
In this blog, the experts at Patriot Shredding explain common industry terms so you can make an informed decision.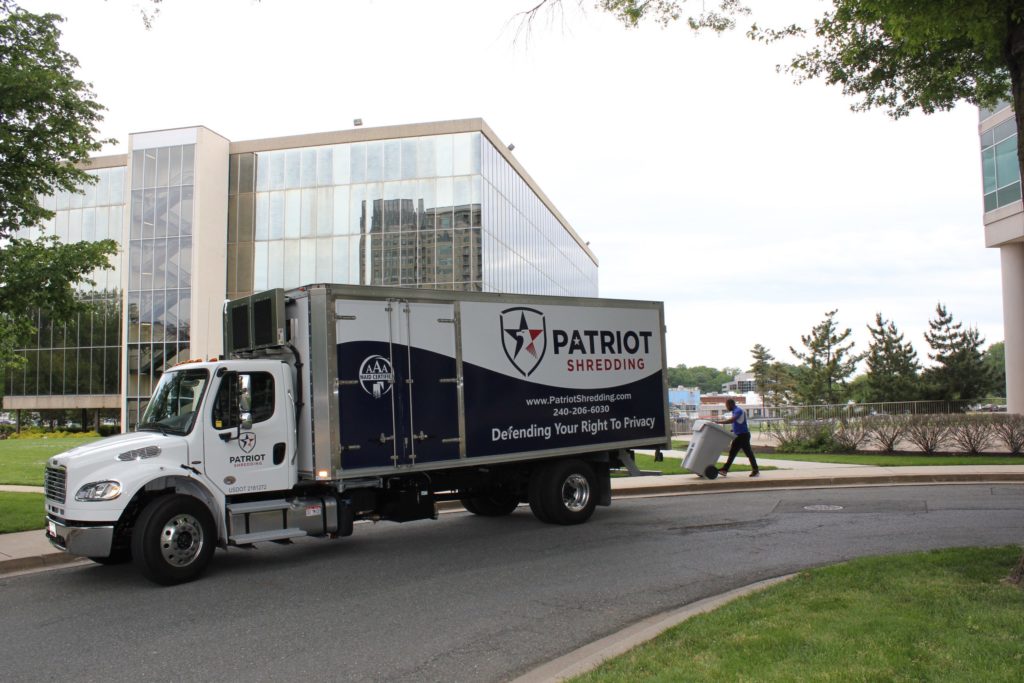 NAID AAA-Certified
Our company is NAID AAA-certified. This means we destroy data securely and in compliance with all data protection laws. What this means for you is that you can trust us to destroy your sensitive documents properly.
Risk Mitigation
When a company is committed to risk mitigation, it means they adhere to all compliance laws and regulations as they pertain to protected health information and personally identifiable information. Patriot Shredding is committed to protecting our clients against data security exposures.
Local, State & Federal Regulations
We are fully compliant with all state and federal data protection laws so you never have to worry about a breach of patient or customer information.
Liability Insurance
Patriot Shredding has Downstream Data Coverage, a professional liability insurance specifically covering our clients from data breach exposure.
Witnessed Shredding Services
Patriot Shredding offers witnessed drop-off shredding services to give customers peace of mind, seeing their private documents and materials be shredded. The entire paper shredding process can be witnessed for your comfort. You'll be able to verify that your personal documents are destroyed.
Choose Patriot Shredding for Secure Document Shredding in the DMV Area
Whether you want to shred personal tax forms at home or securely destroy large amounts of data at your office, you can trust Patriot Shredding. Since 2010, we've provided safe and secure shredding services to residents and businesses throughout Maryland, Virginia, and Washington, DC. 
Look to us for:
Contact us today to request a quote on one-time or recurring shredding services. 
GET A QUOTE WITHIN MINUTES
By completing the following information, our team has all the details needed to provide accurate, affordable service options within minutes. For immediate assistance, call (240) 206-6030.