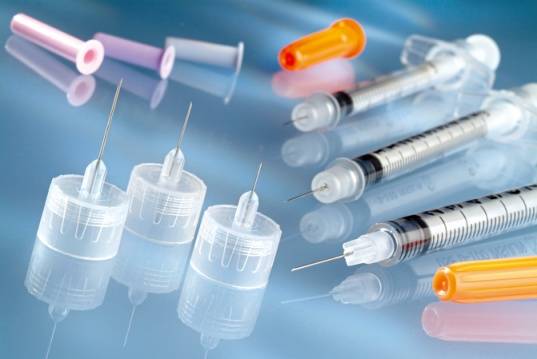 Certified, Compliant Disposal Services in Baltimore & Rockville, MD
Patriot Medwaste was formed to facilitate increasing requests from our Maryland clients in healthcare and scientific research who were looking for a single-source provider to securely destroy and dispose of their medical and biohazardous waste. 
Patriot Shredding's medwaste division in Rockville, MD offers the most cost-effective and customer service-driven medical waste disposal solutions in Washington, DC, Germantown, MD, and Baltimore, MD.
All services are fully OSHA, DOT, Health Department, and HIPAA compliant. We understand the medical waste regulations in each state, and our certified professionals provide proactive, compliant solutions to clients throughout DC, Maryland, and Virginia.
Doctor offices  

Dental offices

Health departments

Clinics

Surgery centers

Urgent care facilities

Blood banks

Research facilities
Our Medical Waste Disposal Services
Sharps disposal

Chemotherapy disposal

Regulated medical disposal

Pathological disposal

Pharmaceutical disposal
Are you aware that OSHA may fine you up to $12,000 for each non-compliant item on their checklist? Are you current on your MSDS/SDSs, safety training, and safety plans? Have you conducted your own workplace OSHA audit?
Achieve OSHA compliance with our online OSHA Compliance Program, which includes:
Training courses: Safety training for your employees with instant certification, including bloodborne pathogens, Hazcom, HIPAA, DoT, fire safety, and electrical safety.
Safety data sheet management: View, print, store, and organize millions of SDSs.
Safety plan builder: Complete all your OSHA-required safety plans in minutes.
Safety audits: Identify compliance deficiencies by taking audits of your facility.
Federal Regulations: Stay up-to-date with the most current regulations.
ICD-10 search and conversion system: Transition from ICD-9 to ICD-10 smoothly.

And more
Manage OSHA compliance via one powerful web portal.
We help manage your compliance needs with our one-stop online compliance solution. Compatible with your desktop, tablet, or mobile device, you can conveniently manage and protect your Maryland or Virginia business anytime, anywhere.


Contact Patriot Shredding for Medical Waste Disposal Services