We know when you're looking for a hard drive shredding service in Huntington, MD you have several options. So why should you hire Patriot Shredding to handle all your secure hard drive destruction needs? Here are a few reasons!
Local
Patriot Shredding is proud to be a locally owned business. Our headquarters is located in Rockville, MD. We're active members of over one dozen local organizations, from chambers of commerce to non-profits. As a locally owned shredding company, we're eager to provide our neighbors with the highest level of security and customer service!
Trusted
Patriot Shredding's hard drive shredding services are trusted by some of Maryland's largest and most security-conscious organizations, including Andrews Air Force Base, the National Institutes of Health, & the Sheehy Automotive Group. Our client list is a testament to the high level of security and compliance our shredding services provide for our customers. We'd love to add your Huntington, MD company or organization to our list of satisfied customers!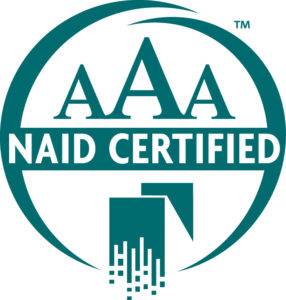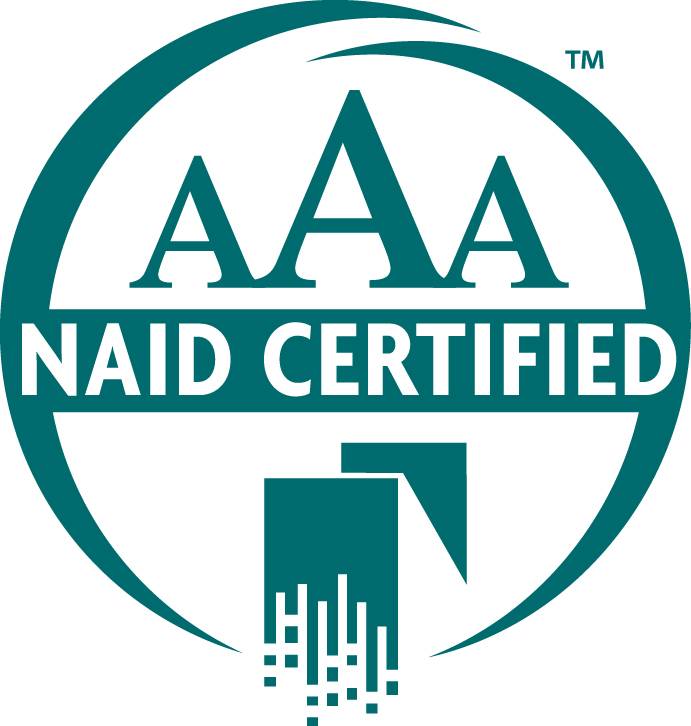 Certified
Patriot Shredding is AAA Certified by the National Association for Information Destruction (NAID). NAID AAA Certification recognized globally as the pinnacle of achievement that a shredding company can attain. This certification requires us to abide by a checklist of nearly 100 auditable criteria, ranging from operational security, legal compliance, and employee background checks. Simply put, you should only consider hiring a shredding company that has achieved NAID AAA Certification.
You know you need a hard drive shredding service in Huntington, MD, but do you know what service frequency is best for you or your organization? Patriot Shredding offers a range of customizable options to ensure you're receiving the service that fits best for you.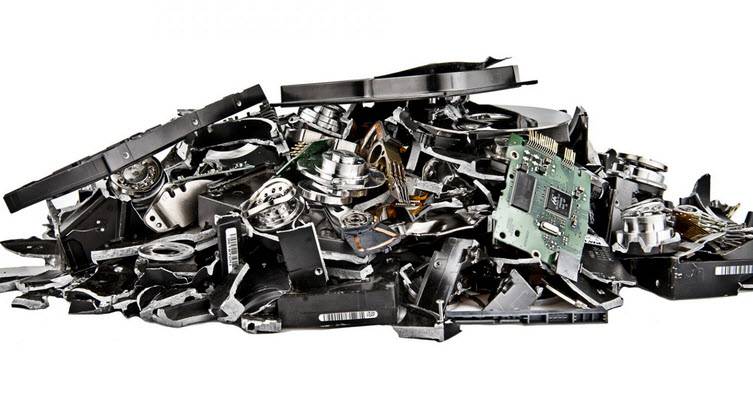 Secure Hard Drive Shredding
Patriot Shredding's hard drive shredding service is the perfect solution for your business, data center, or organization of any size. You can never be too careful when disposing of hard drives. In Huntington, MD, our hard drive shredding service comes to you and destroys your obsolete hard drives right on-site while you watch. Our mobile hard drive shredding service provides on-site hard drive shredding in all of Huntington, MD.
Patriot Shredding's hard drive shredding service is used by federal and state government agencies, heavily-regulated defense contractors, and security-conscious businesses and organizations of all sizes.
When it comes to hard drive shredding, every business and individual has different needs and preferences. That's why we offer several options for secure shredding in Huntington, MD. Not sure which option is best for you? Give us a call and we're happy to go over the options!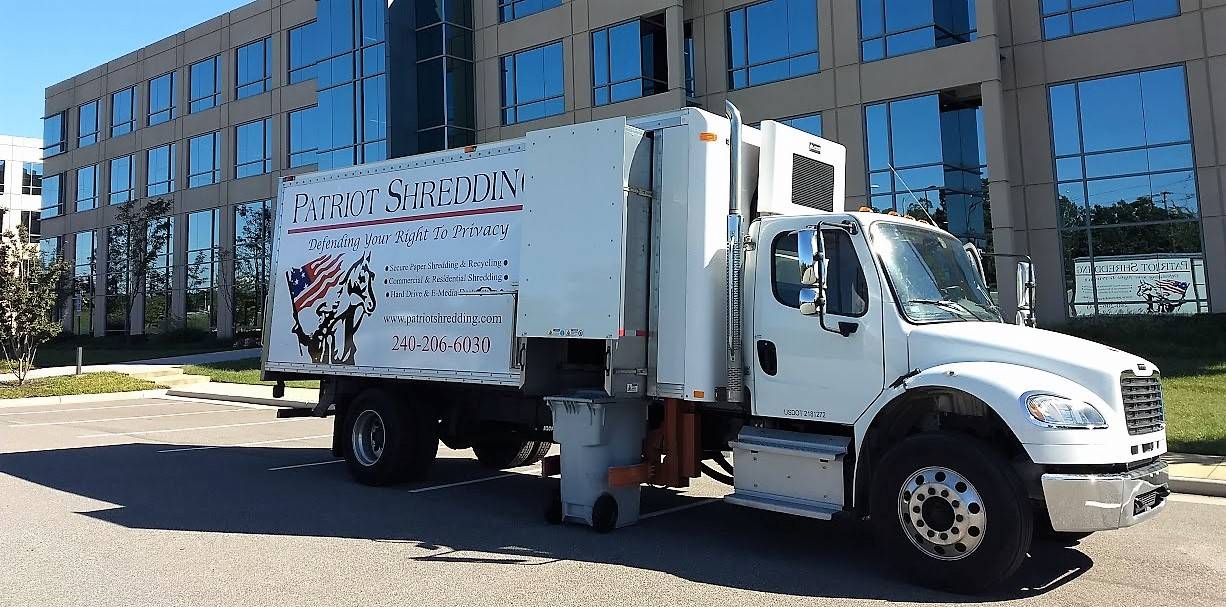 On-Site Shredding
With our on-site shredding service in Huntington, MD we'll send a mobile shred truck directly to your home or office and shred all your hard drives right there while you watch. Our state of the art mobile shred trucks can shred more than 7,000 pounds per hour!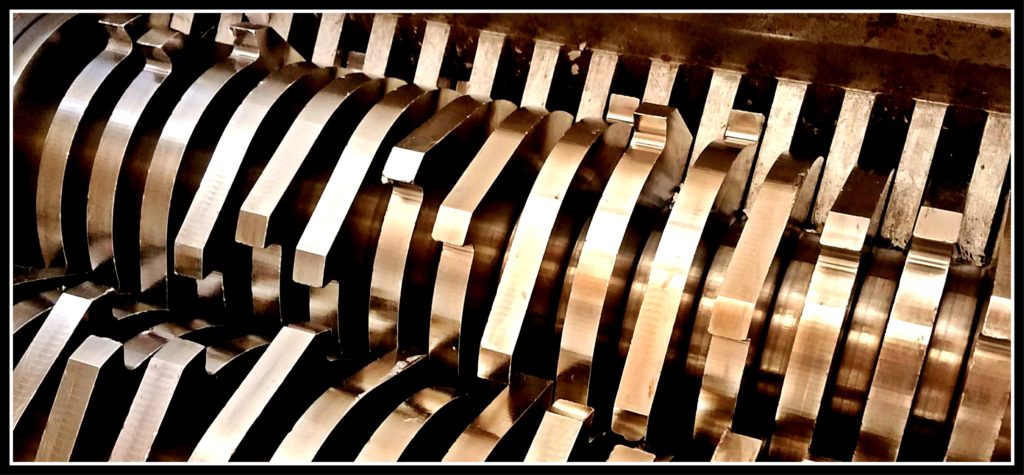 Off-Site Shredding
For clients that opt for off-site shredding in Huntington, MD we will send a secure, locking, GPS-tracked box truck to your home or office. Your document security is never compromised as your hard drives are always safely locked in our trucks until they arrive back at our facility for hard drive shredding the same day.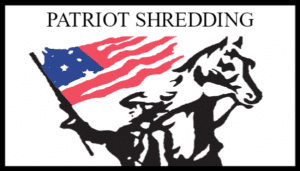 Drop-Off Shredding
If you have a small number of hard drives that you don't mind bringing to us, our drop-off shredding service is a perfect fit. We're available 8:30am-5:00pm Monday-Friday. More details here!
Every hard drive shredding service in Huntington, MD claims that they offer great pricing, the best service, and are the most reliable. We make those claims too! But at Patriot Shredding, it's more than just words. Read below to see why we really are the best option for secure hard drive shredding in Huntington, MD.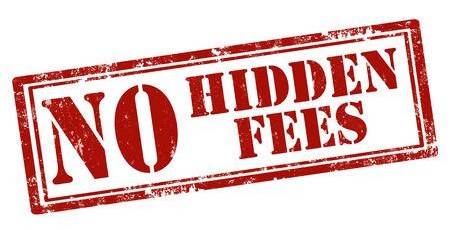 Flat Rate Pricing
Unlike our competitors, Patriot Shredding NEVER tacks on extra or hidden fees. Many shredding companies in Huntington, MD will add fuel, labor, trip, or environmental surcharges. Our pricing is simple, straightforward, and honest. You'll never be surprised to see extra fees added to your invoice. Before hiring another hard drive shredding service be sure to ask about their hidden fees!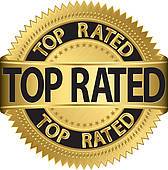 Superior Service
Every company claims excellent service but how can you really trust them? We don't ask you to take our word, but the word of our customers. We have over 100 Five Star reviews across the web. Check out our Yelp page here to see why we're voted the best hard drive shredding company in Huntington, MD. We also have dozens of references and testimonials we're happy to provide!
Reliable
We're the most reliable hard drive shredding company in Huntington, MD because of our commitment to operating the newest, most state of the art fleet of shredding trucks. All our trucks are model year 2016 or newer. A shred truck can cost upwards of $250,000, so keeping a fleet of brand new trucks isn't cheap. But the newer the truck, the fewer breakdowns and downtime. Which means the more time showing up for our customers on their scheduled dates.
Our state of the art hard drive shredding trucks "out-shred" the competition, shredding at more than double the average rate. Take advantage of our ruthless efficiency by enjoying the costs savings passed on to you the client.
Check out this quick video outlining our hard drive shredding process: