On-Site Shreddingfor Maryland, Virginia, & DC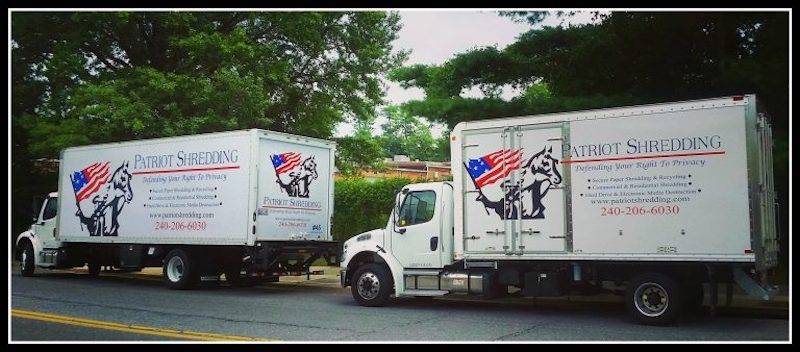 Look for Our Shred Trucks in D.C., Maryland and Virginia
If you need shredding done at your office, business, hospital, military installation, government office—or at home—we'll be there to shred it on time, in a fast and courteous manner, and within your budget. Whether you need us just one time or for ongoing scheduled shredding, you get the same excellent service.
Why On-Site Shredding is Right for You
In today's dangerous world, letting your confidential data out of your sight for even an instant can be unnerving, and for good reason. If you want to be absolutely sure your files and documents are securely and completely destroyed, then on-site shredding service is the only way to go.
Witnessed, on-site mobile shredding is the only way to be 100% sure your documents were securely shredded. Many companies require this level of security, and we make it easy.
Why Choose Patriot Shredding?
That's a great question.
And who better to answer that
than our customers.  Here's what
just a few of them say about us. 
Take a look, give us a call, and maybe your name will be up here soon.
↓      ↓      ↓      ↓      ↓