One-Time Shreddingfor Washington DC, Maryland & Virginia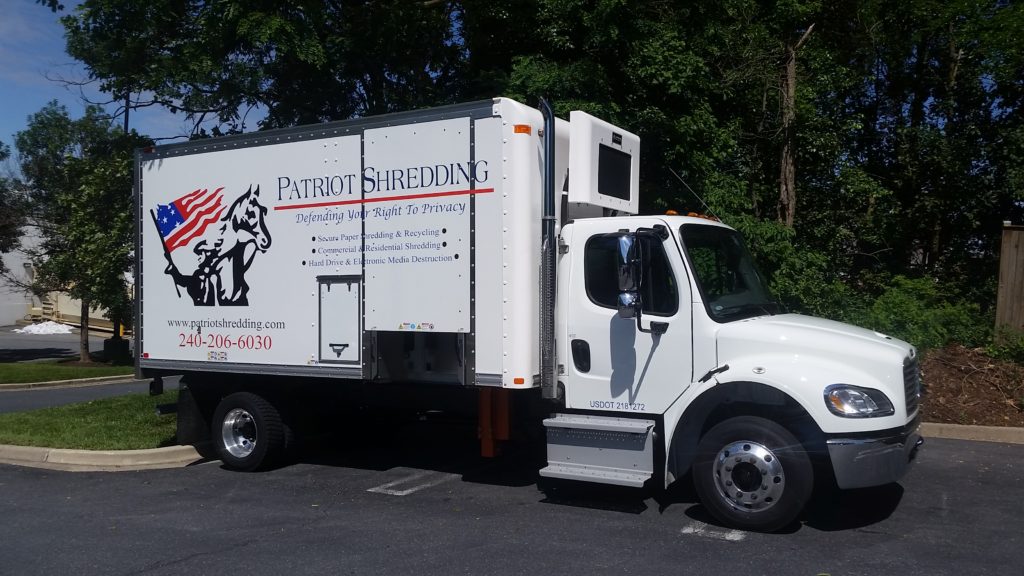 One-Time Shredding Services in DC, Maryland & Virginia  
Patriot Shredding offers one-time shredding services ideal for a single cleanout of hard drives or unwanted papers. Our background-screened drivers will bring the shredding trucks to you and destroy documents securely or pick up hard drives for destruction. You can witness the paper shredding process and ultimately save time and money by destroying all documents at one time, rather than shredding each sheet of paper individually.
The reliable team at Patriot Shredding will arrive on time to locations such as:  
Office
Business
Hospital
Military Institute
Government office
Home
No matter how big or small the job is, we will deliver quality services in an affordable and timely manner. Call us at (240) 206-6030 or fill out a contact form for secure, one-time shredding services in DC, Maryland, and Virginia today!
Why Choose One-Time Shredding Services in the Washington, DC Area?
Confidential information and documents must be securely destroyed, whether in your home or office. One-time shredding services allow you to keep track of documents and hard drives and ensure they are taken care of responsibly and in compliance.
Single clean-outs can benefit your business, office space, or warehouse by getting rid of clutter and guaranteeing privacy protection. Patriot Shredding's trusted and reliable shredding solutions allow you to cut costs by avoiding investing in costly in-house shredding software. Destroying out of date records will also make room for more current documents needed by your business.
Quick & Efficient
Patriot Shredding completes each job quickly and efficiently with shredding trucks capable of destroying paper at over three tons per hour. Each truck can hold 9,000 pounds of shredded paper and is bound into 1-ton bales and recycled when capacity is met. Our shredding trucks can handle jobs of any size through our one-time shredding services!
Safe & Secure
One-time shredding services in Washington DC, Maryland, and Virginia ensure the protection of sensitive information. Our screened drivers will arrive to your location on time and ready to safely secure your papers. If you prefer, you can witness the shredding of your documents. With Patriot Shredding, your personal information and security will never be compromised.
Shred Confidential Documents with Our One-Time Shredding Service
One-time shredding in Washington, DC, Maryland, and Virginia destroys all confidential materials on your property and in your office. Call on Patriot Shredding for your property clean-out today!
Contact us for one-time shredding services in the Washington DC area.
Why Choose Patriot Shredding?
That's a great question.
And who better to answer that
than our customers.  Here's what
just a few of them say about us. 
Take a look, give us a call, and maybe your name will be up here soon.
↓      ↓      ↓      ↓      ↓