Routine Scheduled Shreddingfor Washington DC, Maryland & Virginia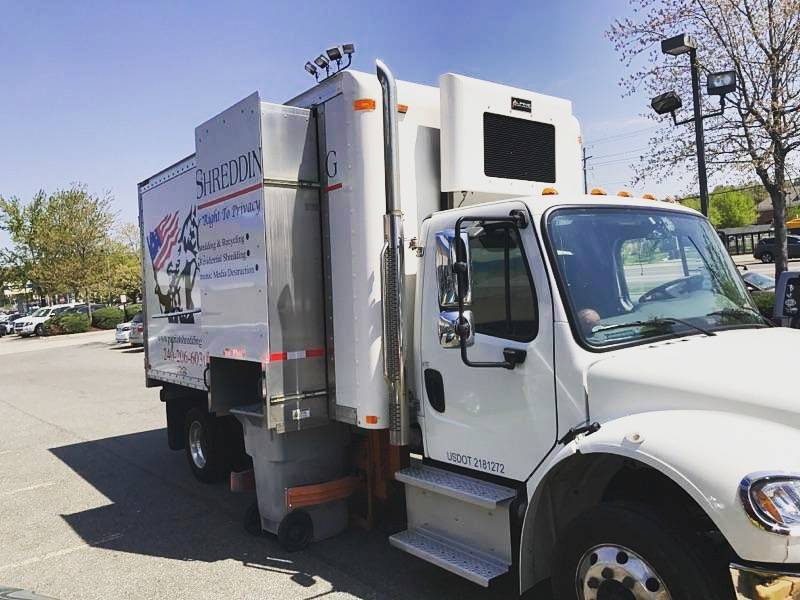 Recurring Shredding Service in DC, MD & VA
If your office or business regularly produces large amounts of paper leaving you with tall stacks of files, recurring shredding service may be the right choice for you. Patriot Shredding will place our secure locked bins and consoles throughout your facility in your lobby, copy or mail room, executives' offices, shipping desk, and anywhere else necessary. Easy access to the bins in your workspace is not only convenient, but it will keep you in compliance at all times. It will also prevent the piles from forming in the first place.  
Contact us for ongoing scheduled shredding services in the Washington, DC area today!
Pick Your Routine Shredding Service Schedule
Patriot Shredding wants to make document shredding as easy as possible for you and your business. Whether you are located in Washington, DC, Northern Virginia, or Maryland, we will schedule each routine shredding service to match your needs.
Our trained, background-screened, courteous drivers will show up on time, know where each bin and console is located, and take care of business without disrupting your day.  Patriot Shredding will work with you to set up one of the following schedules:
Weekly
Bi-Weekly
Monthly
Custom
Free Locking Bins & Consoles in DC, Maryland & Virginia
When you call and sign up for a scheduled shredding service, we will deliver your locking bins and consoles at no charge. We only charge for the services we provide. Patriot Shredding can also assess your current shred volume and may be able to recommend alternatives that save you up to 50%.
Why Choose Ongoing Scheduled Shredding Services in the Washington, DC Area?
Securely handling and destroying sensitive information from your business is necessary to staying in compliance and protecting yourself and others. Patriot Shredding's routine shredding services allow you to do so by helping you prevent stacks of files from ever forming.
Ongoing shredding services can benefit your business, office space, or warehouse by taking care of any built-up stacks of documents and guarantee privacy protection. Patriot Shredding's trusted and reliable secure consoles and locking bins provide you with a convenient way to ensure privacy and keep clutter to a minimum.
Quick & Efficient
Patriot Shredding completes each job quickly and efficiently by picking up locked bins and consoles on schedule and on time. Our shredding trucks destroy paper at over three tons per hour and can hold 9,000 pounds of shredded paper at a time. No matter how big or small a job is, Patriot Shredding delivers outstanding service!
Safe & Secure
Ongoing scheduled shredding services in Washington DC, Maryland, and Virginia ensure the protection of sensitive information. Our screened drivers will arrive to your location on time and ready to safely remove locked bins and consoles. With Patriot Shredding, your personal information and security will never be compromised.
Shred Confidential Documents with Routine Paper Shredding
Ongoing document shredding in Washington, DC, Maryland, and Virginia destroys all confidential materials on your property and in your office. Call on Patriot Shredding for secure document destruction today!
Contact us online or call (240) 206-6030 to schedule routine shredding for your business.
Why Choose Patriot Shredding?
That's a great question.
And who better to answer that
than our customers.  Here's what
just a few of them say about us. 
Take a look, give us a call, and maybe your name will be up here soon.
↓      ↓      ↓      ↓      ↓