Paper Shredding in Baltimore, MD
Secure paper shredding services for businesses and residents in Baltimore, MD In the wrong hands, information from bills, financial records, or business documents could put you or your business at risk of fraud or identity theft. That's why it's important to securely dispose of any documents that may have personally identifiable information (PII) or proprietary business information.
When you need a secure, private, and reliable shredding service for your home or business in Baltimore, MD, turn to our team at Patriot Shredding. We work with individuals, small businesses, Fortune 500 companies, and government agencies throughout Baltimore and the DC area.
Our company is NAID AAA certified, and we meet all NIST, DoD, and NSA standards for secure, traceable disposal of sensitive documents. We offer on-site and off-site shredding services, hard drive and media shredding, E-waste recycling, medical waste disposal, and more. No matter the volume or frequency of your shredding needs, we can help.
Call today or contact us online to request a quote for residential or commercial document shredding in Baltimore or surrounding areas.
Our team can dispose of any documents that have personal or proprietary information that needs to be protected from third parties, including:
Tax documents
Contracts
Purchase orders
Bills and invoices
Credit card or bank statements
Unrevised wills
Employee records
Financial records
Patent applications
Intellectual property
All our data destruction specialists are thoroughly trained and background-checked to provide top-quality service you can trust.
Convenient On-Site & Off-Site Shredding
Whether you need a few documents shredded once a year or frequent shredding on a regular schedule, turn to our team at Patriot Shredding. You can pick the best schedule for your needs, and we can provide free, secure containers to store documents between scheduled visits.
Our state-of-the-art shredding trucks can come to you for on-site shredding of large volumes of documents or more sensitive materials. We also offer fast, convenient off-site shredding, where we'll pick up your documents and bring them to our shredding facility using GPS-tacked vehicles, as well as drop-off shredding, where you can bring documents directly to our Rockville facility in Maryland for destruction.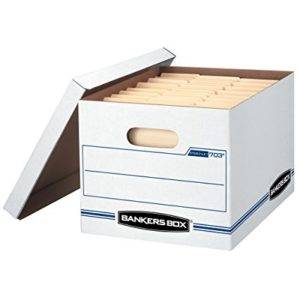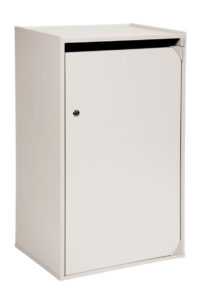 One-time document shredding is ideal for individuals or businesses that need to get rid of a large collection of documents once in a while. This may be due to moving, seasonal cleaning, or decluttering, or it may be an occasional service needed after the end of the fiscal year or as documents age out of retention requirements.
No matter how often you need them, our team at Patriot Shredding is happy to help with secure, reliable one-time shredding services.
Busy offices, commercial facilities, or government buildings need shredding services regularly to deal with the high volumes of potentially sensitive documents created daily. At Patriot Shredding, we can provide recurring shredding services on a schedule that fits your needs, from weekly, bi-weekly, or monthly to quarterly or annually.
Our team will arrive on the scheduled day, empty your document bins, and shred the paperwork, providing a certificate of destruction when required.
Why Choose Patriot Shredding?
Located in Rockville, MD, our team at Patriot Shredding serves clients throughout Maryland, Virginia, and the Washington, DC, area. We're a locally owned company committed to protecting your confidential information. We provide:
Flat-rate pricing: We feature honest, straightforward pricing with no hidden fees like fuel surcharges or mileage. This makes for easy invoicing and great service you can rely on.
Convenient drop-off shredding: Stop by our Wilkins Avenue facility in Rockville for convenient drop-off shredding every Saturday, 9 a.m. to 12 p.m. We make it easy to get rid of old documents, hard drives, and more, all at low, flat-rate prices.
Mobile service available: Our team can come to your facility for fast, secure on-site shredding of all your documents, hard drives, and media. We have a large, modern fleet of shredding trucks with the latest technologies for secure document disposal.
AAA NAID certified: Our company is AAA certified by the National Association of Information Destruction to ensure your confidential information is handled properly and destroyed in a traceable, secure manner.
Choose Patriot Shredding to make sure your most important information is secure and protected throughout the document shredding process.
Contact our experts online to discuss your needs and schedule shredding services in Baltimore, MD, today.