When it comes to choosing a shredding service provider you basically have two options: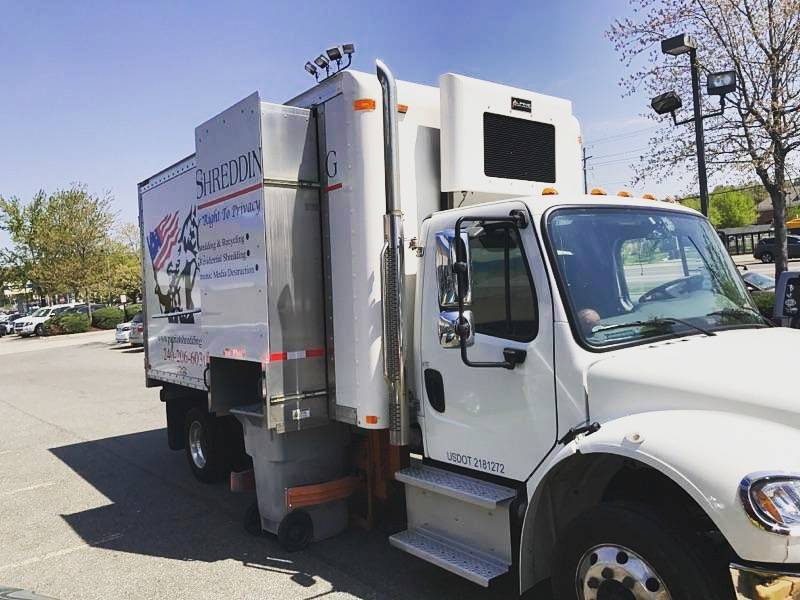 1) Big National Company
2) Locally Owned Company
Which option is best for you and your organization?
Regarding option #1…Mom always said if you don't have anything nice to say, find something nice to say. So here goes.
If your company has dozens of offices spread all over the country and/or world, that require a single shredding service provider, it is probably best that you use one of the big national shredding companies. These are large multi-BILLION dollar, publicly traded companies with a global reach that allows them to service all of your offices.
Now if your organization does not have offices across the globe we humbly suggest you go with option #2. We may have a slight bias being a locally owned company and all, but let me explain why we think you'll be much happier with us than a big national provider.
We answer the phone! When you call Patriot Shredding, a real, live person answers the phone. Her name is Courtney and she is sitting at a desk in our Rockville, MD office. There is no automated phone system. You are not routed to a call center 1,000 miles away from your office. You are not put on hold. If you call in 3 times, 3 different people don't answer the phone. If we miss your call, it's because Courtney is on the other line and she'll call you right back. It might sound crazy but we think if you're calling us, you actually want to speak with us, so we answer the phone.
We know who you are! If you are a client of ours, we know who you are. We know where you are, how many bins you have, how frequently you're serviced. We don't ask for a customer account number. We know your name, your business/firm/practice, when your next pick up is, your office hours, and when you're out for lunch. Our service reps know where your bins are located in your office, they know the loading dock, the security guard in the lobby, where not to park.
We show up when we're supposed to! We don't miss pick ups. We've been in business 7 years and have not lost a single client. That's a 100% customer retention rate. There's a lot that goes in to coordinating the logistics of a fleet of shredding trucks to ensure your account is serviced when it's supposed to be. But that isn't your concern, it's ours. It's what we're great at and what we love doing. All our trucks are GPS tracked and we preach constant communication between our staff so we're making sure that we get to everyone when we're supposed to.
We charge you what we say we will! When we tell you a job will cost $150, it costs $150. You receive a 1 page invoice. There are no gimmicks. No added trip fees or fuel surcharges or parking fees or heavy traffic charges. All our pricing is simple, flat rate, and transparent.
We care! All of this is to say…we care. We care about your business. We care about keeping your business. We care about doing the best job every single time. No company is perfect but that doesn't mean we can't try to be.
If you're having trouble with your current shredding provider because they don't do any of the above things please give us a call so Courtney can answer the phone and give you a quote.