Secure Paper Shredding & More in Potomac, MD
Secure paper shredding services for businesses and residents in Potomac. On-site, off-site, and drop-off solutions for your personal or home office needs.
You take measures to protect your information online with secure passwords and two-factor authentication. But what measures are you taking to protect the information on your mailed bank statements, physical business records, or hard drives?
When you need to get rid of sensitive documents, turn to a reputable, trusted company like Patriot Shredding. We offer paper shredding, media destruction, and electronic recycling services for individuals and business owners in Potomac, MD. You can trust us to handle your sensitive information securely.
Secure Document Shredding & Hard Drive Destruction
When you need to get rid of secure documents or old hard drives, take them to Patriot Shredding. We're your private, secure source for:
You can also watch us shred your documents or destroy your electronic waste for your security. We're committed to giving you peace of mind about your sensitive information.
At Patriot Shredding, we can shred or destroy all kinds of items that hold your private information. You can bring us these items to shred:
Tax documents
Contracts
Unrevised wills
Medical or healthcare papers
Employee records
Financial records
Our team receives ongoing training to handle your documents more securely. We're trusted to destroy sensitive information for government, military, and private sector clients.
Media Destruction
Protect yourself or your business from data breaches by taking advantage of our media destruction services. We can destroy digital or electronically stored information that makes you or your organization vulnerable. We can help you dispose of hard drives, SSD cards, CDs, disk drives, USB drives, or any other physical media.
Electronics Recycling
Patriot Shredding offers residential and commercial electronics recycling services. Instead of letting your old electronics end up in landfills, e-waste recycling can refurbish or reuse your electronics after the information on them is erased. We'll make sure any data storage is fully destroyed or sanitized before upcycling your electronics. Your confidential data will be protected while you prevent unnecessary electronic waste.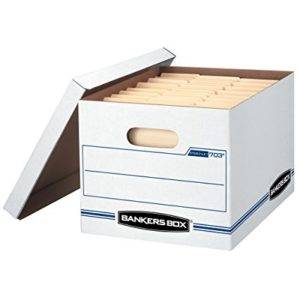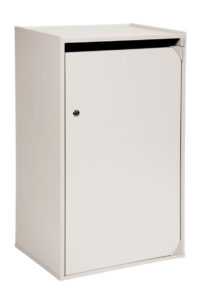 Were you clearing out clutter in your home and came across old, sensitive documents? Does your business have piles of confidential papers piling up that you've been meaning to get rid of? If you need one-time paper shredding services, turn to our company. We'll shred all your materials quickly and securely.
Many business owners around Tysons Corner, VA, rely on us for recurring paper shredding services. Sensitive papers can accumulate quickly in an office, and you need to be able to dispose of them without putting your business at risk. Set up recurring pickup, drop-off, or on-site paper shredding services to protect your information.
Why Choose Patriot Shredding?
Patriot Shredding is a trusted source for secure document shredding, electronics recycling, media destruction, and medical waste disposal in Potomac, MD, and the surrounding area. Individuals and business owners count on us to dispose of their sensitive information or personal data properly. We follow all industry best practices and regulations to keep your information from ever being compromised.
We also:
·        Offer flat-rate pricing
·        Provide convenient drop-off and mobile services
·        Have an AAA-certified team
·        Are locally owned in the DMV area
Contact us online or call (240) 206-6030 today to set up recurring paper shredding services.