Rockville, MD Paper Shredding Services
Are you in need of paper shredding services in Rockville, MD? Do you prefer doing business with a shredding company that guarantees your satisfaction?  Thinking about outsourcing your shredding needs to a local company with insanely high standards for security and service? Would you like us to stop asking questions and just start shredding?If you answered yes to any or all of these questions, you've come to the right place.
Contact us at (240)206-6030
Welcome to Patriot Shredding! We are Rockville's only locally owned paper shredding company. We're headquartered minutes off of Rockville Pike and provide shredding to a wide range of Rockville businesses, medical offices, law firms, banks, and even residents. We have hundreds of satisfied clients in Rockville and throughout the DC area (ask us for references!) and we'd love to help you with a secure document shredding solution.
Being centrally located in Rockville allows us to provide excellent, timely service at often unbeatable rates. We are active members in the Rockville Chamber of Commerce and the local community. When you think "Rockville paper shredding" think Patriot Shredding!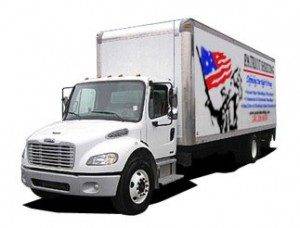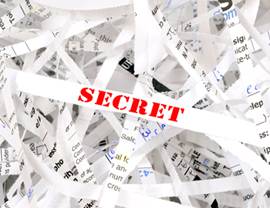 Rockville Shredding Company with a Satisfaction Guarantee!
All of our shredding services in Rockville are backed by a 100% customer satisfaction guarantee. If you aren't completely satisfied with the level of security and service we provide, you don't pay us a penny. We are the only shredding company that offers this sort of guarantee, and we can because we're so confident in our superior level of service. We've been offering this guarantee for about two years now and not once have we had to refund a client. We have great references from satisfied clients in Rockville and throughout the area and are happy to provide you with them. We can get you phone references or if you'd rather just read about how great our service is we'll provide you with written testimonials.
Commercial and Residential Shredding Services in Rockville
We service both commercial and residential clients and we even have a convenient drop off shredding option. So if you're in Rockville and in need of some shredding, give us a call or use the Contact Us Now form on the right hand side of the page. And if you see one of our shredding trucks driving down the Pike give us a wave!