Washington, DC Paper Shredding Service
At Patriot Shredding, we secure and destroy confidential documents in Washington, DC. Whether you need several stacks of sensitive documents destroyed from your business or home, you can trust our paper shredding service. We are reliable, trustworthy, and can accommodate clients of any size. Patriot Shredding guarantees customer satisfaction without compromising security or confidentiality and provides the highest quality of service and professionalism.
Contact Patriot Shredding today for paper shredding services in Washington, DC.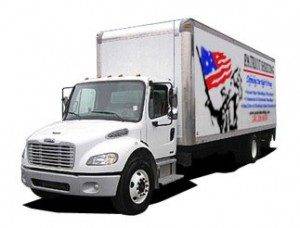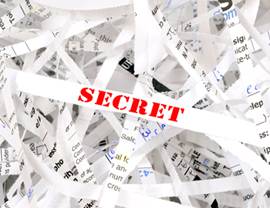 DC Mobile Paper Shredding Services
Patriot Shredding also provides mobile paper shredding services in DC.  Mobile shredding is convenient and allows you to witness the documents being shredded. We will arrive on time and ready to shred at any location such as your office, business, hospital, home, and more.
Whether you need on-going routine document shredding or a one-time purge of your old documents, we will tailor a document destruction plan that suits your specific needs. All of our DC shredding services are fully licensed, insured, and comply with all federal data security laws such as HIPAA and FACTA. Mobile paper shredding services will also protect your business and save you time with quick and satisfactory services.
On-Site Paper Shredding
Clients that require the highest level of document shredding security will benefit from our on-site shredding service in Washington, DC. All of your confidential documents are securely shredded at your DC location in our mobile shredding truck.
You are invited to watch the entire shredding process, giving you absolute peace of mind that your documents have been securely disposed of. After your documents are securely destroyed, you will be issued a certificate of destruction for your records. All shredded paper is responsibly recycled, helping to preserve the environment.
Off-Site Paper Shredding
Our off-site document shredding service in Washington, DC is a high-security, cost-effective alternative to our on-site shredding service. A uniformed representative picks up your documents at your Washington, DC location and securely transports them back to our shredding facility in Rockville, MD. There is a documented unbroken chain of custody from the time your documents are picked up to the time they are shredded. Your documents are never left unattended and are always secured under lock and key.
Contact us now for a no-obligation quote on DC paper shredding services!
Why Trust Us for Paper Shredding Services in Washington, DC?
Patriot Shredding provides quality and dependable shredding services. Our unique set of traits provides the strong foundation that allows us to go above and beyond customer expectations:
Family owned and locally operated
Flexible scheduling
Service with a smile
Always on time
Patriot Shredding Is Eager to Serve You
Owner and founder of Patriot Shredding Grant DiGioia showed his commitment to providing reliable shredding services to the Washington, DC-area in 2010. In the wake of an economic downfall, Grant purchased his first shredding truck and dedicated himself to customers.
After nearly a decade of work, Grant and his team are thriving. They currently serve Fortune 100 companies, federal agencies and contractors, and hundreds of small local businesses every month with their fleet of trucks.
Schedule Paper Shredding Services in Washington, DC
Team up with the fastest growing shredding service company in Washington, DC and experience Patriot Shredding's reliability for yourself. You will be confident knowing your documents are safe and secure.
Contact Patriot Shredding for trusted shredding services in Washington, DC today!