Chantilly, VA Document Shredding Service
Patriot Shredding proudly serves the secure document shredding needs of Chantilly, VA. We offer secure shredding in Chantilly and surrounding areas in Northern Virginia. We provide uncompromising security and unparalleled service for our clients. All of our paper shredding services in Chantilly, VA come with a customer satisfaction guarantee. If you aren't totally satisfied with the level of security and service we provide, it's free. We are the only document shredding company in Chantilly that offers this guarantee because we are completely confident in our ability to provide the highest level of security, service, and professionalism.Contact us today for all of your secure document shredding needs.
Chantilly, VA Mobile Paper Shredding Services
Patriot Shredding provides a wide range of paper shredding services in Chantilly, VA to suit the needs of any client. We provide paper shredding services to Chantilly businesses and residents. Whether you need on-going routine document shredding or a one-time purge of your old documents we will tailor a document destruction plan that suits your specific needs. All of our Chantilly shredding services are fully licensed and insured and comply with all federal data security laws such as HIPAA and FACTA.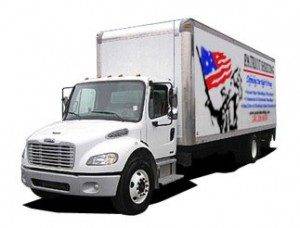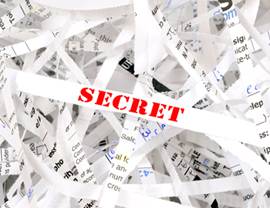 On Site Paper Shredding in Chantilly, VA
Clients that require the highest level of document shredding security will benefit from our on-site shredding service in Chantilly. All of your confidential documents are securely shred at your Chantilly, VA location in our mobile shredding truck. You are invited to watch the entire shredding process, giving you absolute peace of mind that your documents have been securely shred. After your documents are securely shred you will be issued a certificate of destruction for your records. All shredded paper is responsibly recycled, helping to preserve the environment.
Read more about our on-site paper shredding service here.
Off Site Paper Shredding in Chantilly, VA
Our off-site document shredding service in Chantilly is a high security, cost effective alternative to our on-site shredding service. A uniformed representative picks up your documents at your Chantilly, VA location and securely transports them back to our shredding facility in Rockville, MD. There is a documented unbroken chain of custody from the time your documents are picked up to the time they are shred. Your documents are never left unattended and are always secured under lock and key.
Read more about our off-site paper shredding service here.
Contact us now for a no obligation quote!